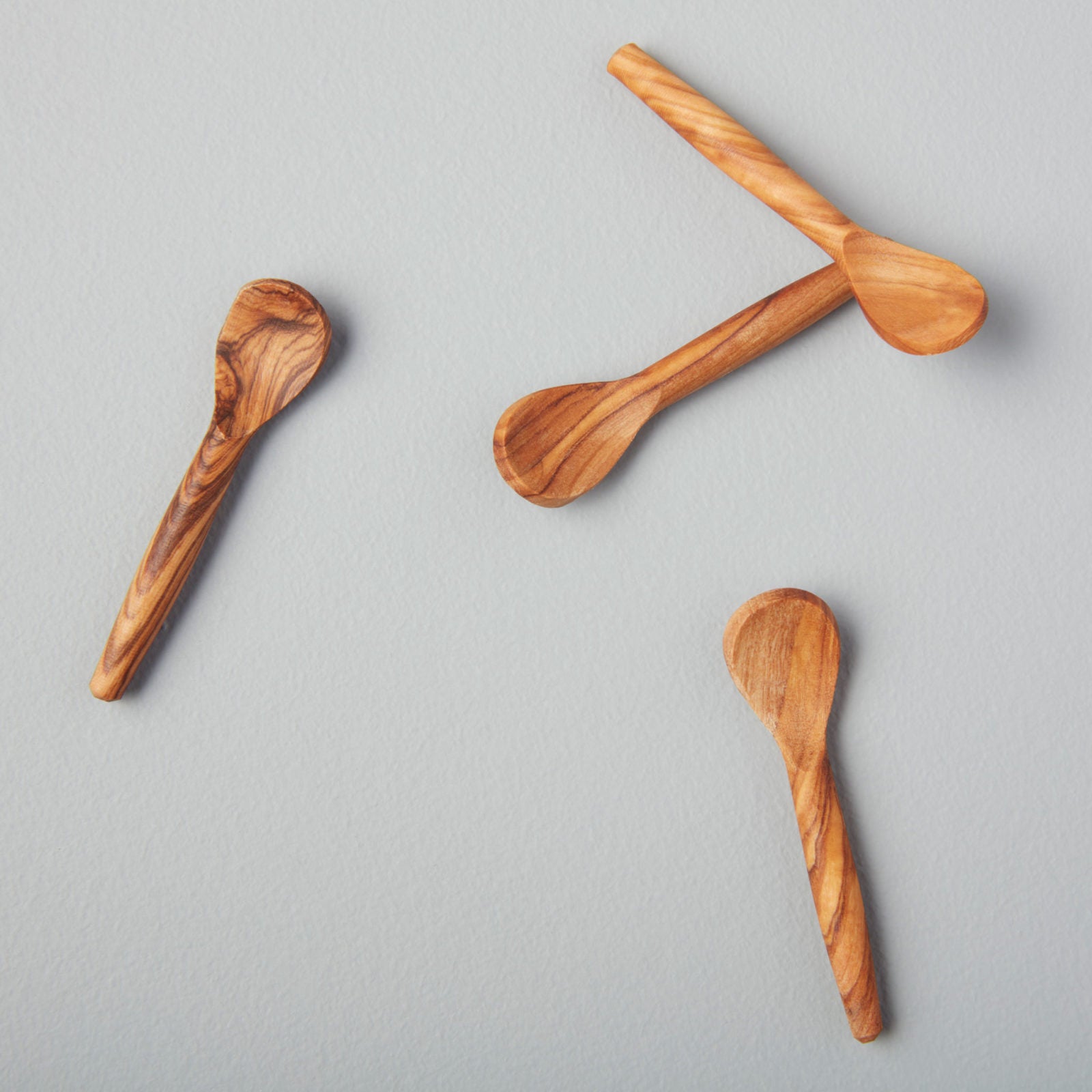 This tiny Olive Wood Spoons serve as perfect multi-purpose tools for the modern culinary artisan. Bring your appetizer plating game to the next level with these durable, versatile beauties. Need a dollop? These babies are the spoons for you! Great for everyday scooping, stirring, and spreading anything from a jar or small bowl.

2.5 inches high x 0.5 inches wide

Single Spoon

Sustainably harvested and handcrafted in Tunisia from a single piece of wood.

Naturally oils itself over time.
Hand wash with mild soap. Avoid harsh detergents or soaking.
Share