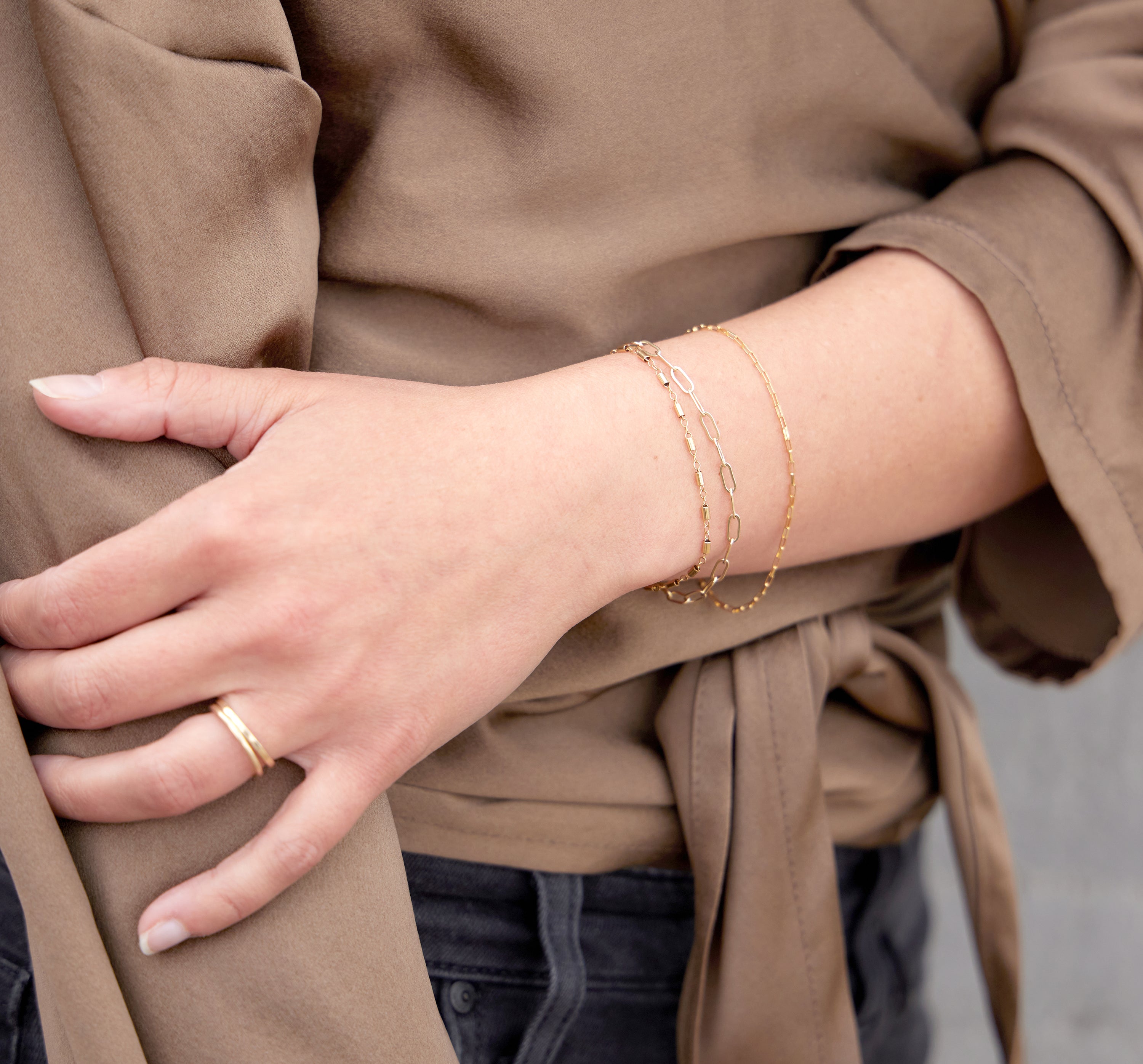 Now in San antonio
We are thrilled to offer Permanent Jewelry by appointment at our San Antonio storefront.
With our extensive assortment of 14k gold-filled and sterling silver chains, we have the perfect choices for bracelets, necklaces and anklets.
Appointments are free to book, and jewelry ranges from $48-108 depending on the chain selection and length.
Up to 3 customers can join for an appointment, so bring your friends for the ultimate friendship bracelet experience!
Schedule an appointment below.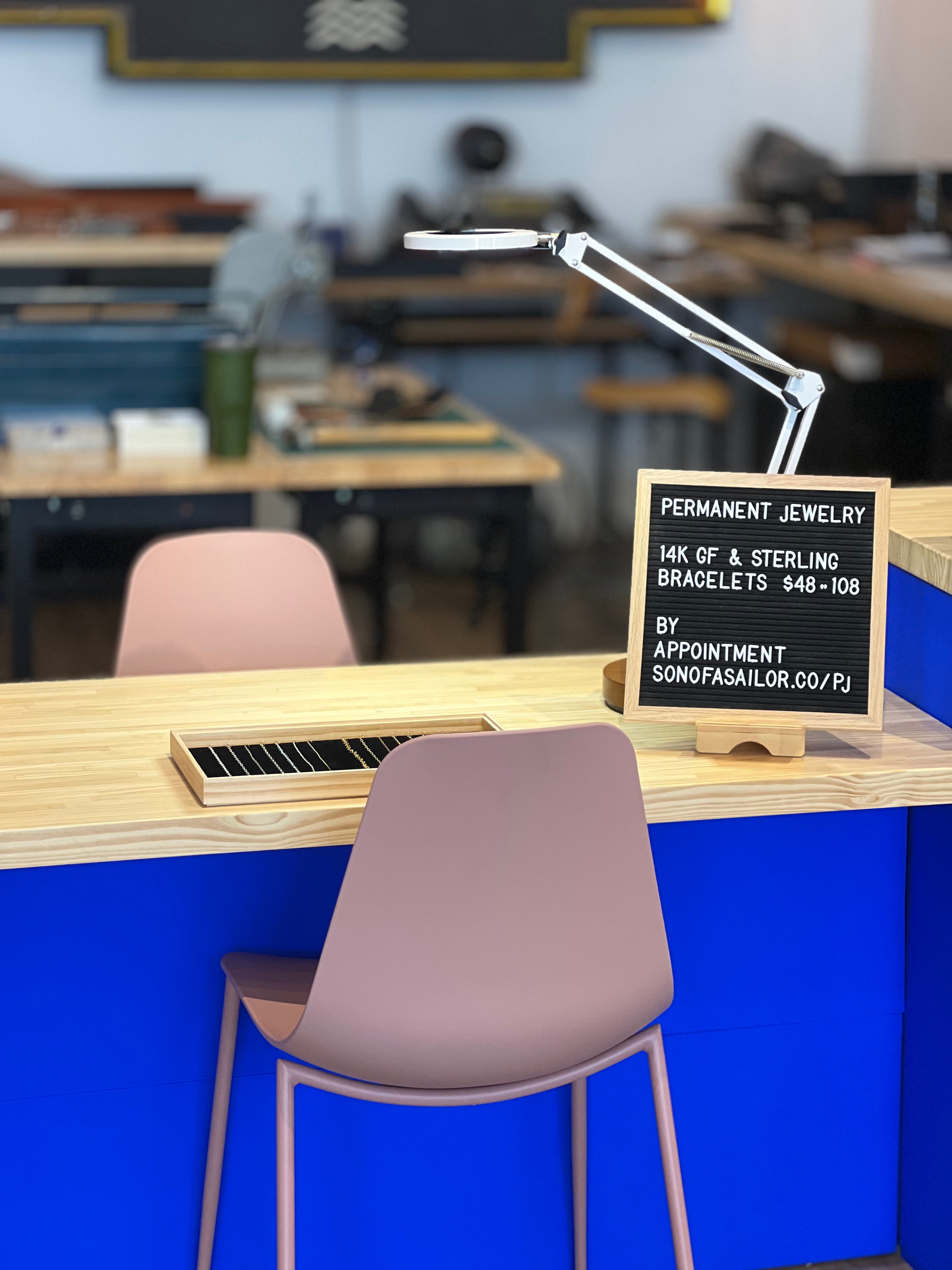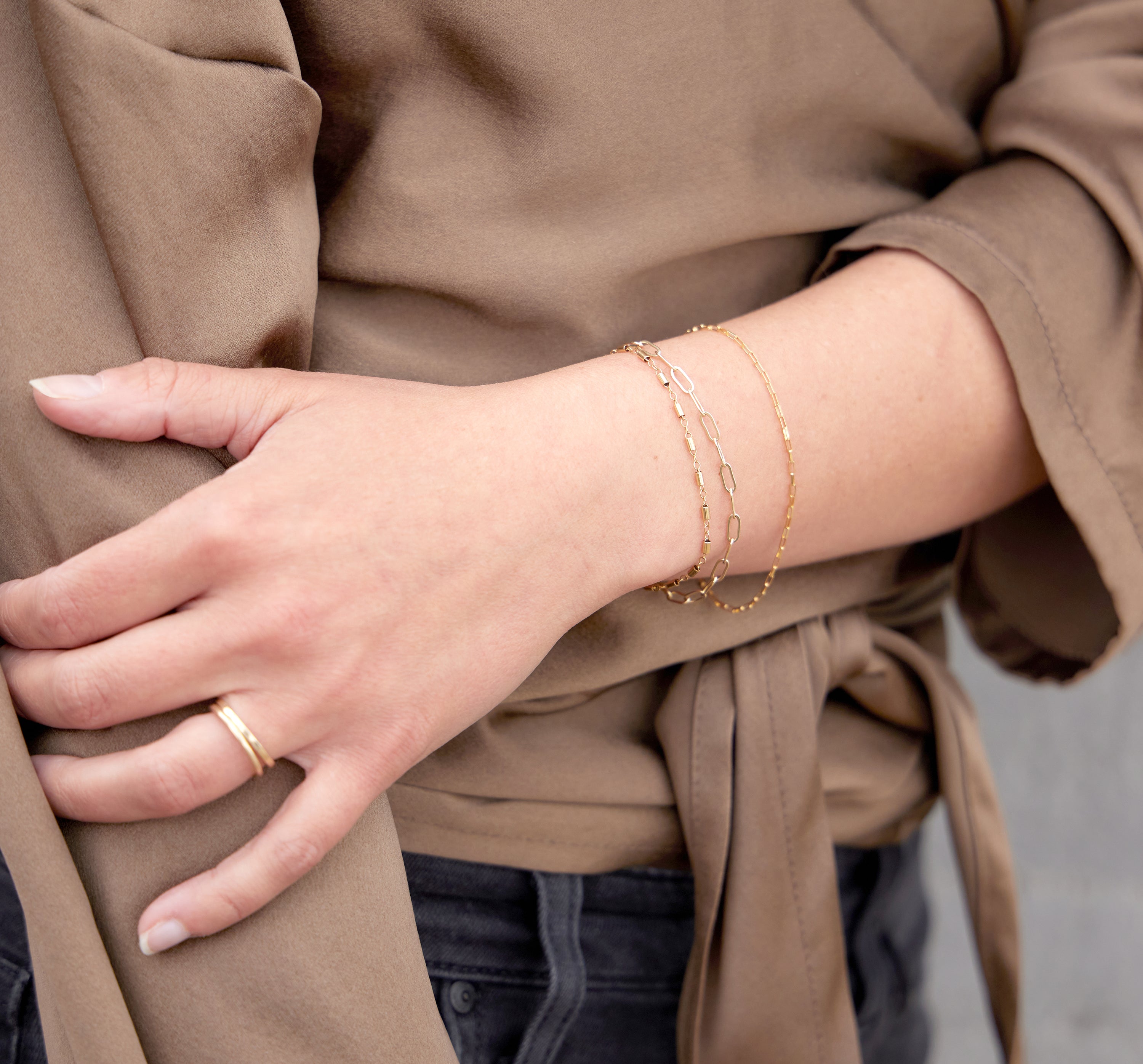 Get ready to elevate your accessory game with our trendy Permanent Jewelry service, now available in the vibrant city of San Antonio! We are thrilled to introduce this service at our SA brick & mortar location. With our extensive assortment of 14k gold-filled and sterling silver chains, you're in for a treat!
Gather your squad, because Permanent Jewelry is not just about personal style; it's about forging unbreakable bonds and celebrating friendships. Our service is perfect for creating group or friendship bracelets that will become cherished keepsakes for years to come. Show the world your unbreakable connection with a stylish twist.
With the convenience of our service, you don't have to worry about complex clasps or endless adjustments. It's as easy as choosing your desired chains and letting us work our magic. Sit back, relax, and watch as your customized bracelets come to life, each one a unique expression of your personal style and the bond you share.
Visit our location in San Antonio today and let us help you discover the joy of Permanent Jewelry. Unleash your inner fashionista, celebrate your friendships, and make a style statement that stands the test of time. Trendy, timeless, and oh-so-easy, Permanent Jewelry is the must-have accessory experience you've been waiting for!
FAQ
Permanent Jewelry is a revolutionary concept where 14k gold-filled and sterling silver chains are fused together using advanced welding techniques, creating a seamless and everlasting piece that never comes off. It offers a stylish and durable accessory option that transcends traditional clasps, ensuring a secure and continuous connection.
No! Pulse arc welder technology produces a bright light but does not touch and is not felt by the skin.
We are happy to remove your jewelry for you. If you would like to turn your permanent jewelry into a traditional clasped piece, we can convert your piece for $20.
In a pinch? Simply snip your jewelry off with wire snips or heavy duty scissors.
We offer sterling silver and 14k gold-filled chain for our Permanent Jewelry.
Sterling silver will oxidize, but can be polished to restore it's original shine.
14k gold-filled jewelry is designed to last a lifetime of wear without losing its shine.
Read more about 14k gold-filled metal here.
Yes!
Sterling silver can tarnish with exposure to different elements, but can be polished to restore shine.
14k gold-filled jewelry is designed to hold it's color and shine over a lifetime.
With any metal, highly chlorinated and high chemical content will speed up tarnish and wear.
We guarantee our work and the weld that we create for your jewelry.
Life happens, though, so we do not guarantee the chain. If your permanent jewelry gets snagged or caught on something and breaks, we are happy to offer repair, which may incur a charge.