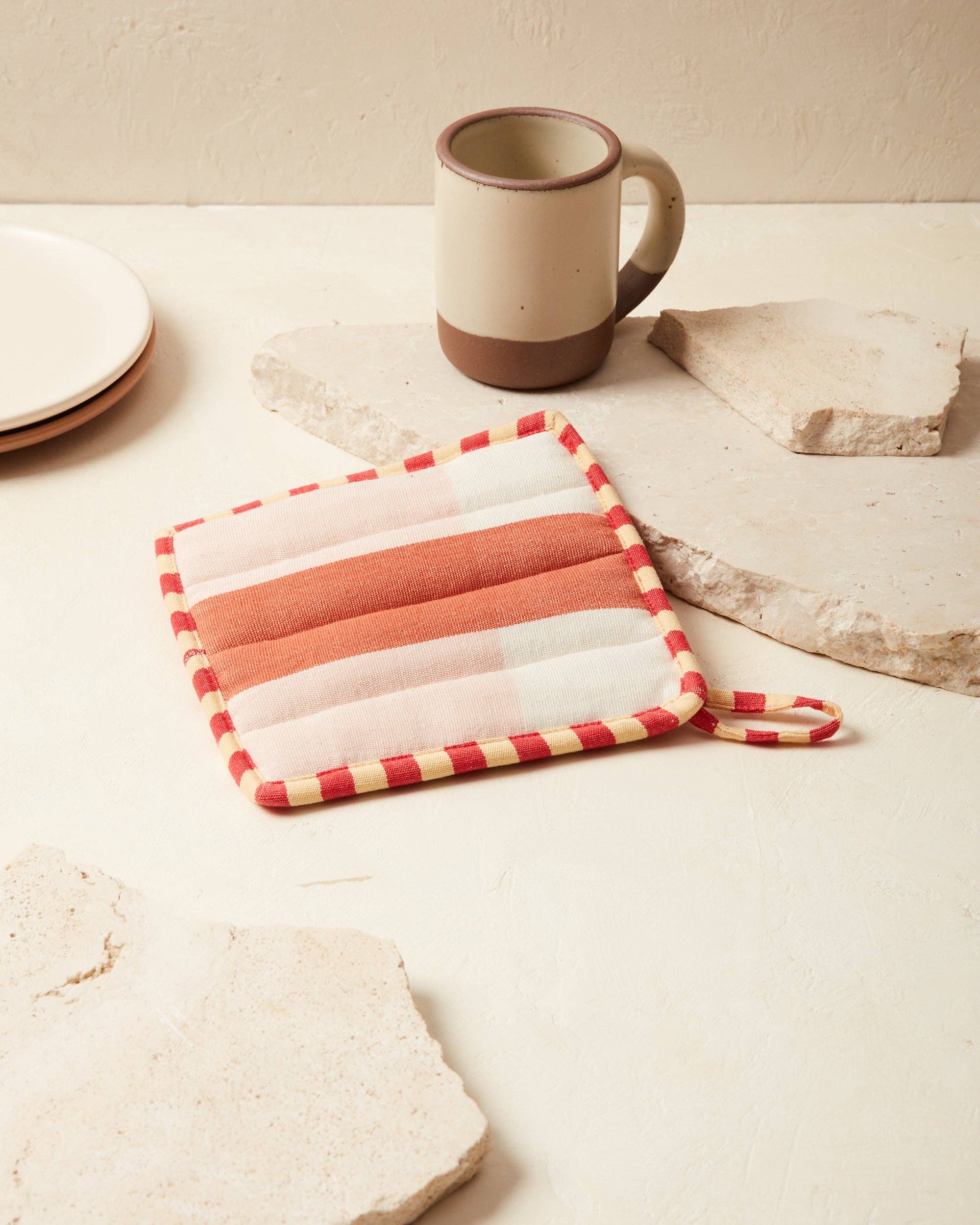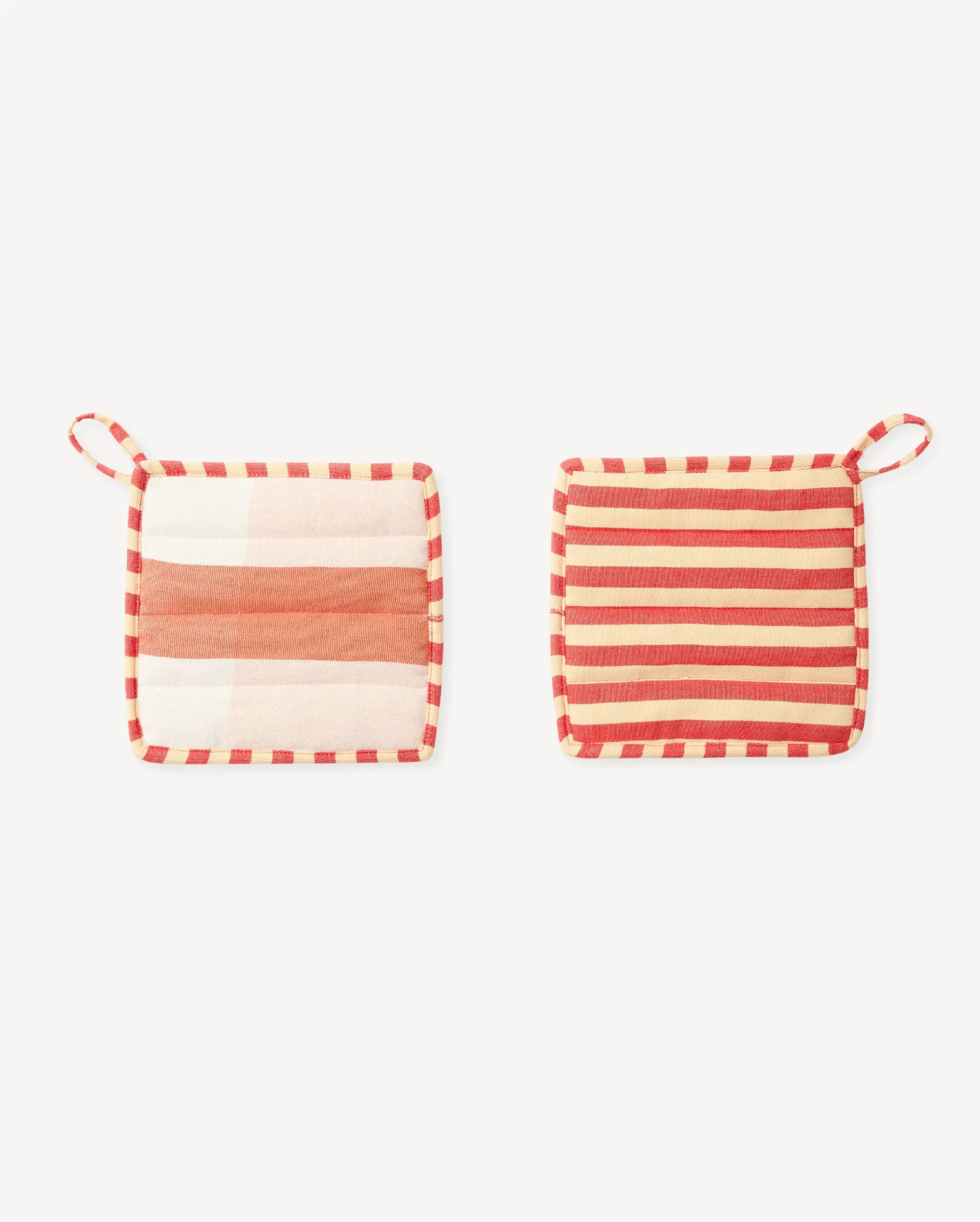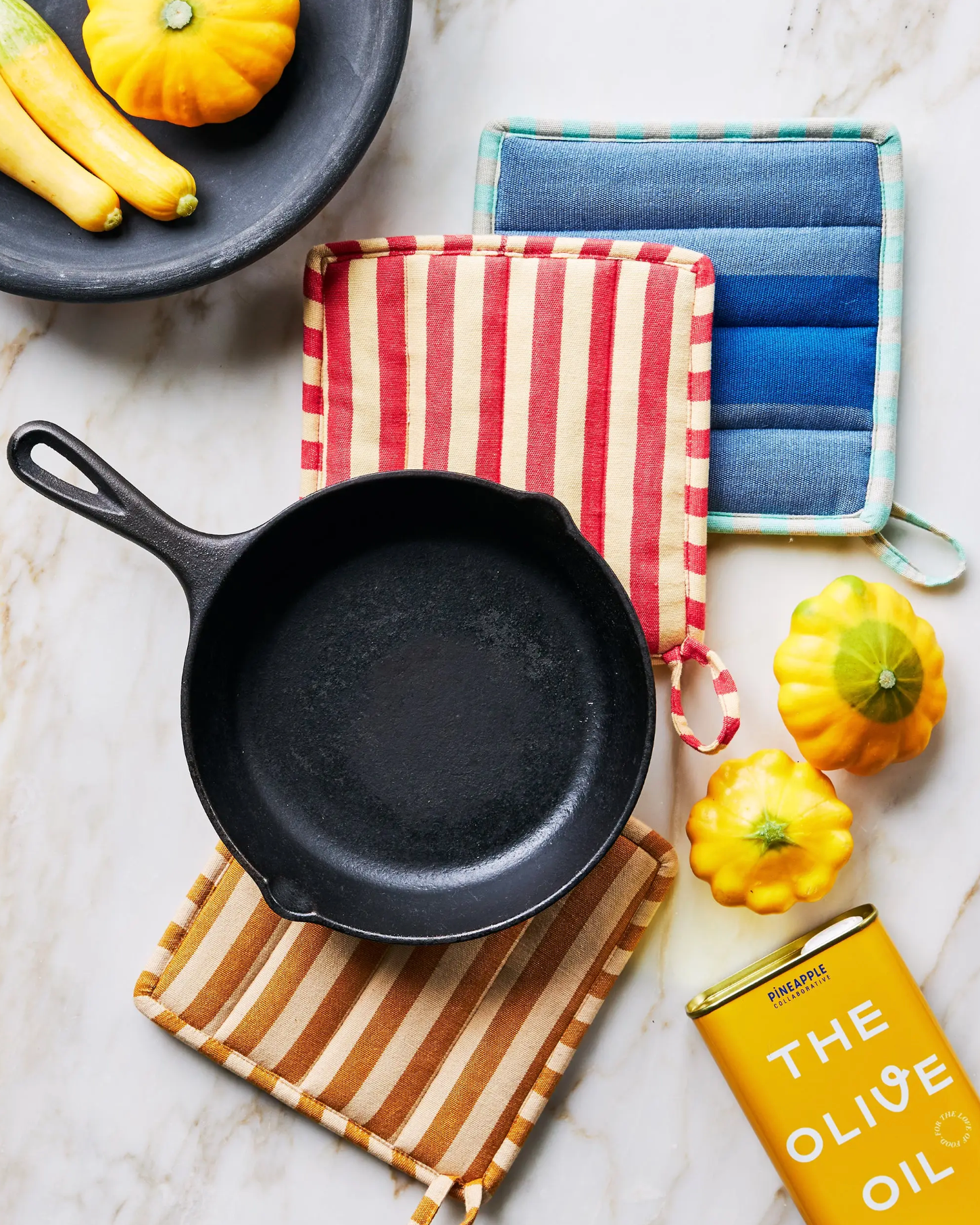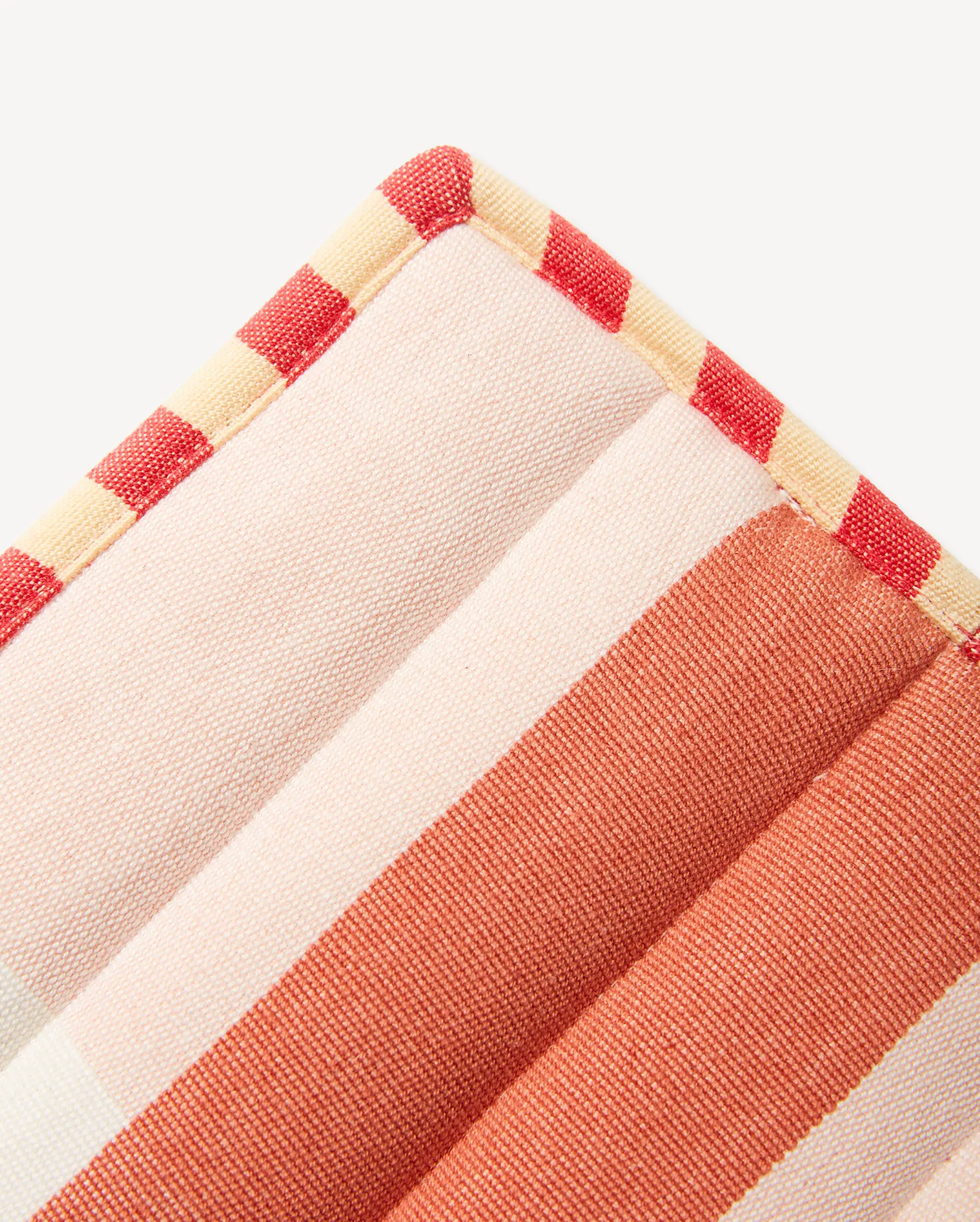 Inspired by Sol Lewitt's Wall Drawings, they are perfect for mixing and matching and bring a playful pop to your kitchen color story. Stylish yet pliable and durable, these pot holders are equally attractive in use or hanging in your kitchen by the attached loop. Handwoven in Comalapa, Guatemala.
7.5" x 7.5"

100% cotton with a polyfill.
Machine wash gentle and lay flat to dry.

Due to the nature of handcrafted goods, slight variations are embraced.

Ethically made.
Share