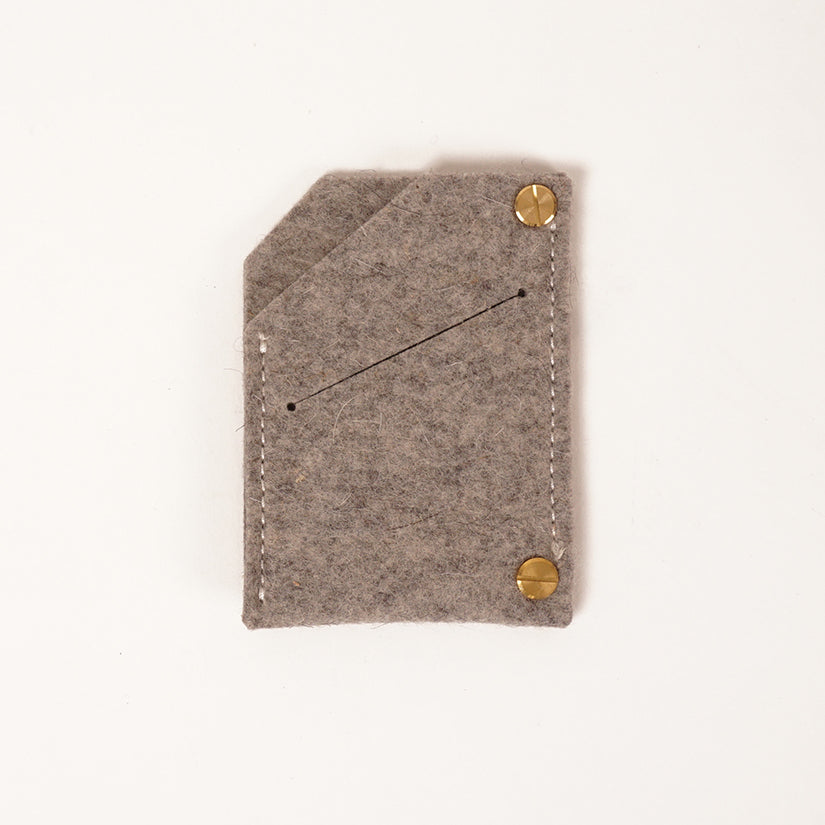 Crafted with care in our Texas studio, this wallet is a testament to our commitment to quality and craftsmanship. Designed with simplicity in mind, our wallet holds all your essentials without any unnecessary bulk. It's the perfect companion for those who appreciate the beauty of minimalism. Say goodbye to cluttered pockets and hello to effortless organization.
Experience the perfect blend of style and functionality with our Quebec Wallet. Upgrade your everyday carry with a touch of elegance. Order yours today and enjoy the timeless appeal of handcrafted excellence.
3 in. wide x 4.125 in. high

Materials: Natural felt and two solid brass Chicago screws.
The Quebec is hand-made with natural felt. No two are exactly alike, but all are made with care!
The Quebec Wallet is a part of our Supply collection where natural leather joins our classic hand-painted techniques. Supply is derived from sleek masculine pieces, earthy leather with a pop, and a focus on heritage. Drawing from Billy's Navy days, each piece in Supply has been named from a letter of the phonetic alphabet. Focused around longevity, these pieces are meant to be passed from generation to generation.
Share