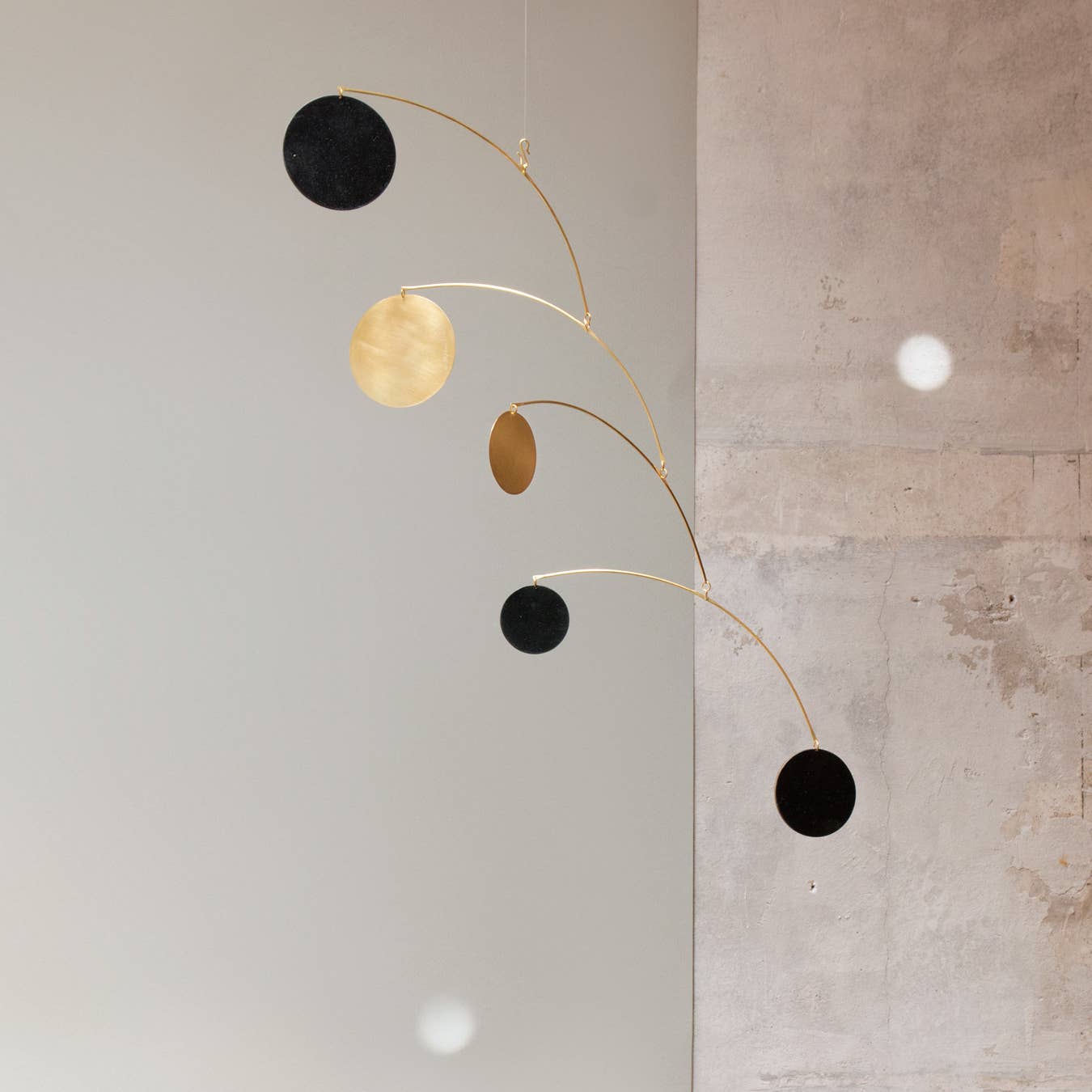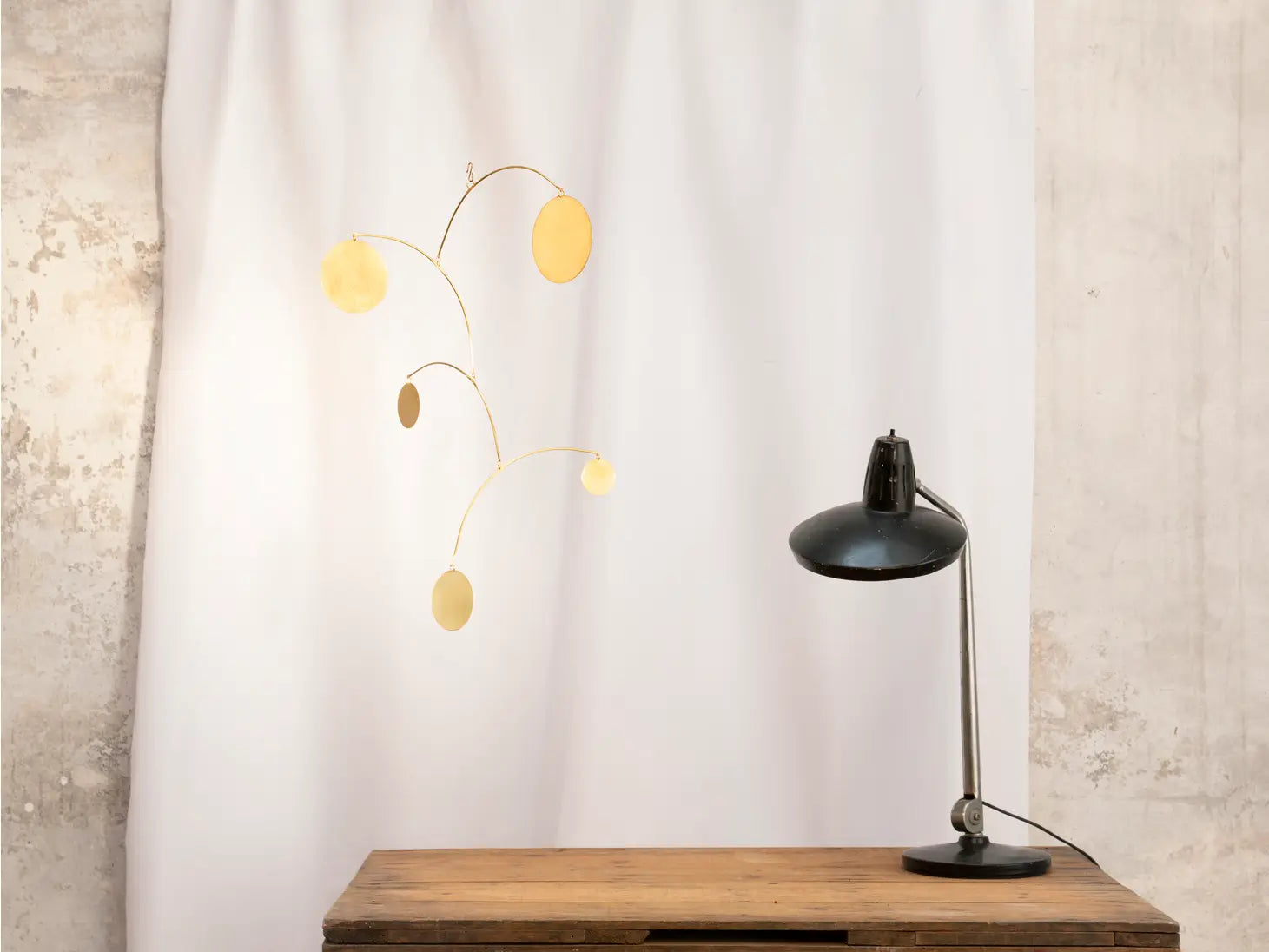 Because of its minimalist design, geometric shapes and perfect size, this kinetic mobile is already a best seller! Perfect in a modern nursery as well as in a modern living room.
It's made from hand-cut brass sheet and laminated recycled paper. Each brass component is meticulously sanded and then finished with a brushed satin look. The mobiles are unlacquered and free of chemical treatment.
Not recommended for outdoors.
Share