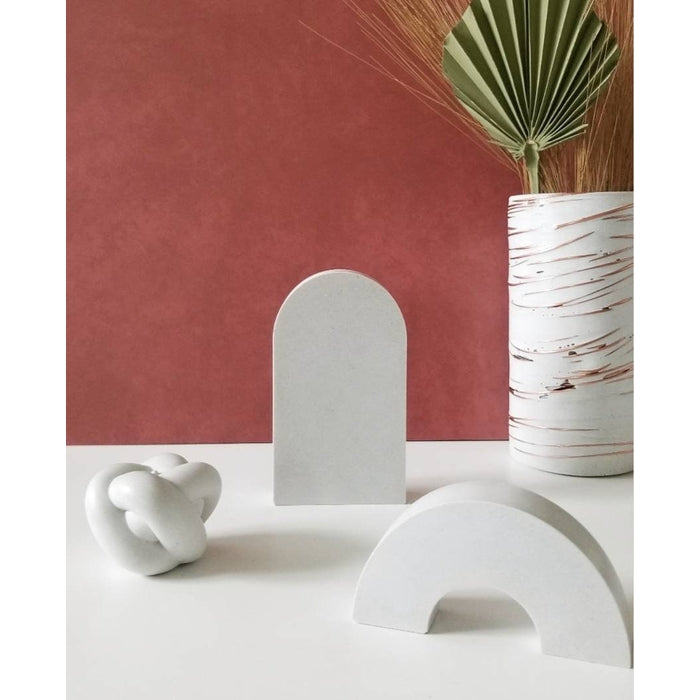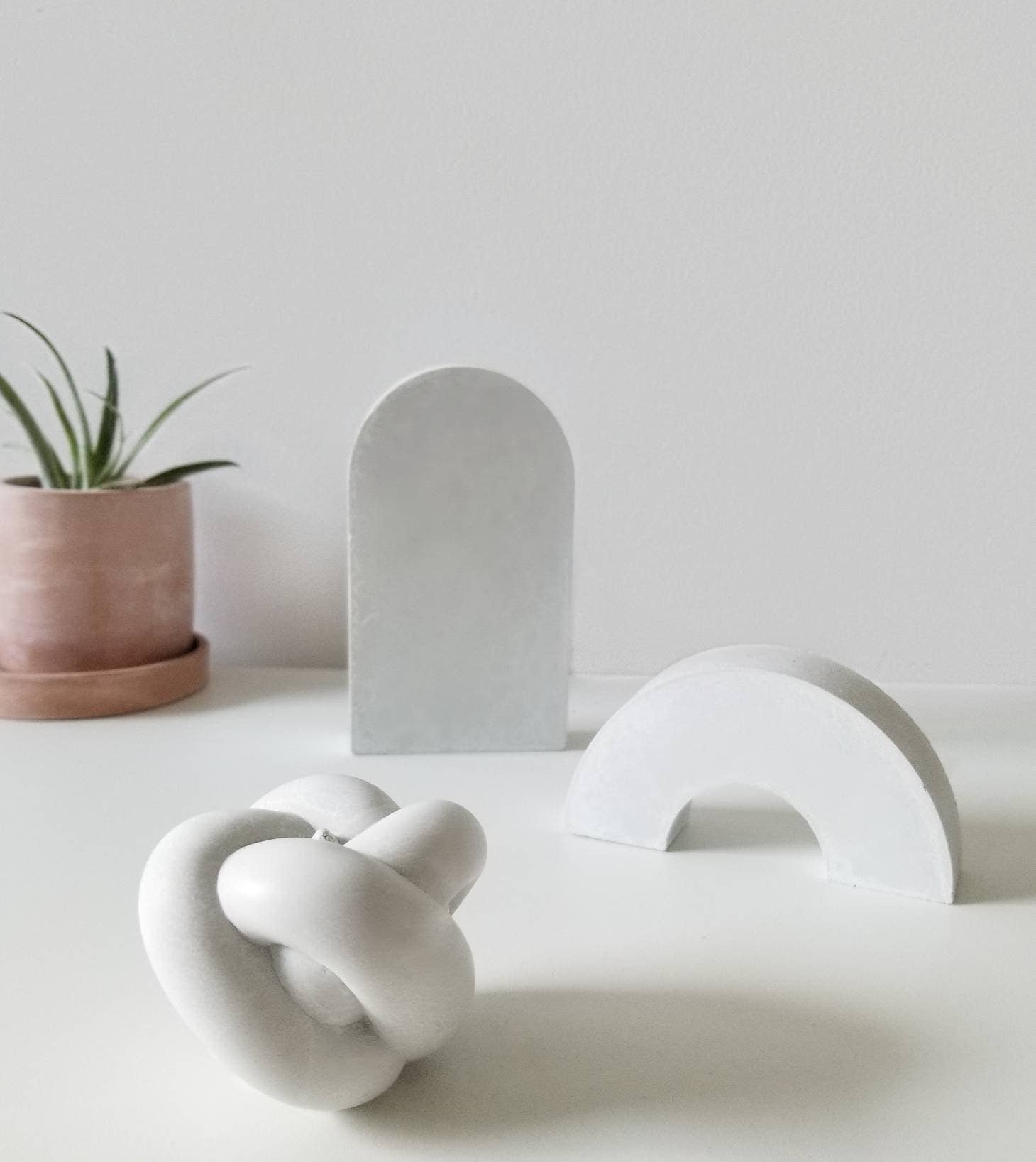 Concrete Sculpture | Tall Arch
Beautifully unique, this minimalist white concrete knot sculpture is the perfect finishing touch for your home or office.
5.25 inches high x 3 inches wide x 1 inch deep

Style: Tall Arch

There may be air bubbles and crevices as is the nature of concrete and the intended aesthetic.

Each item is handmade and will differ slightly.

Handmade in the United States.
Share