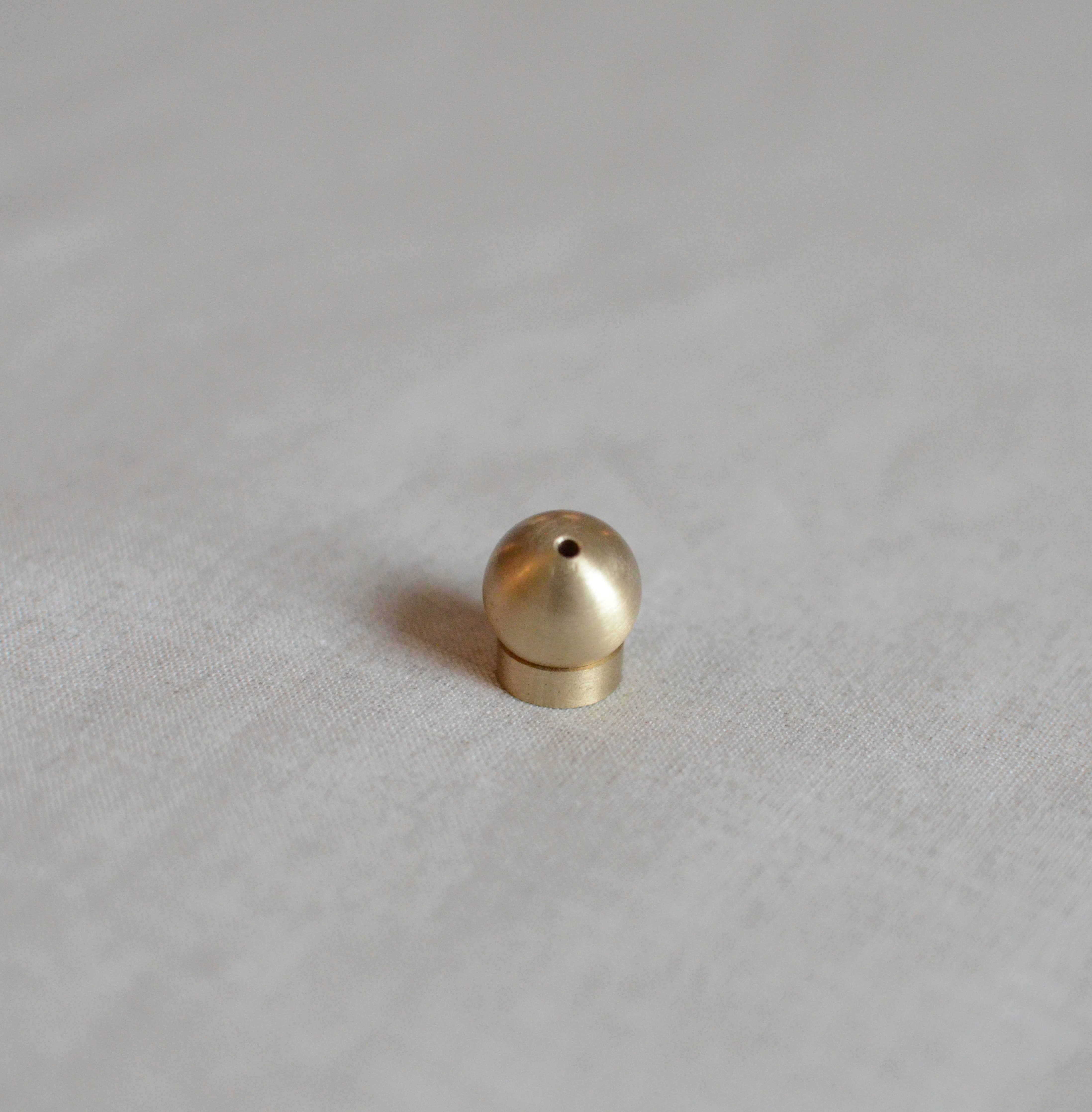 Incense Holder | Brass Ball
Sculptural & tiny -- two of our favorite things!
This minimalist ball incense holder is made of raw brass. Versatile, it can be used by itself, inside a bowl, or on top of plate. 
The diameter of the two holes are 0.08 in. and 0.11 in.
Share