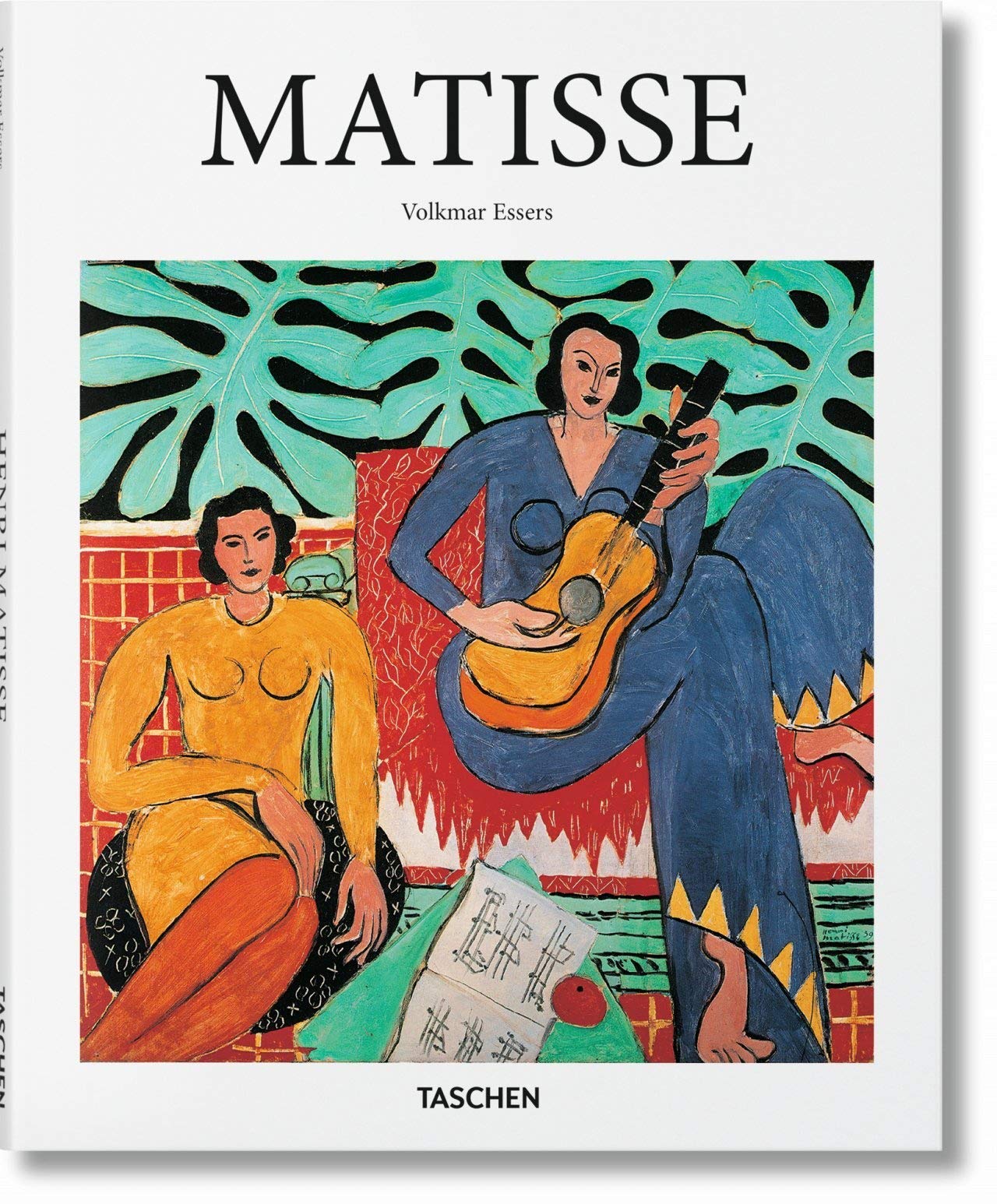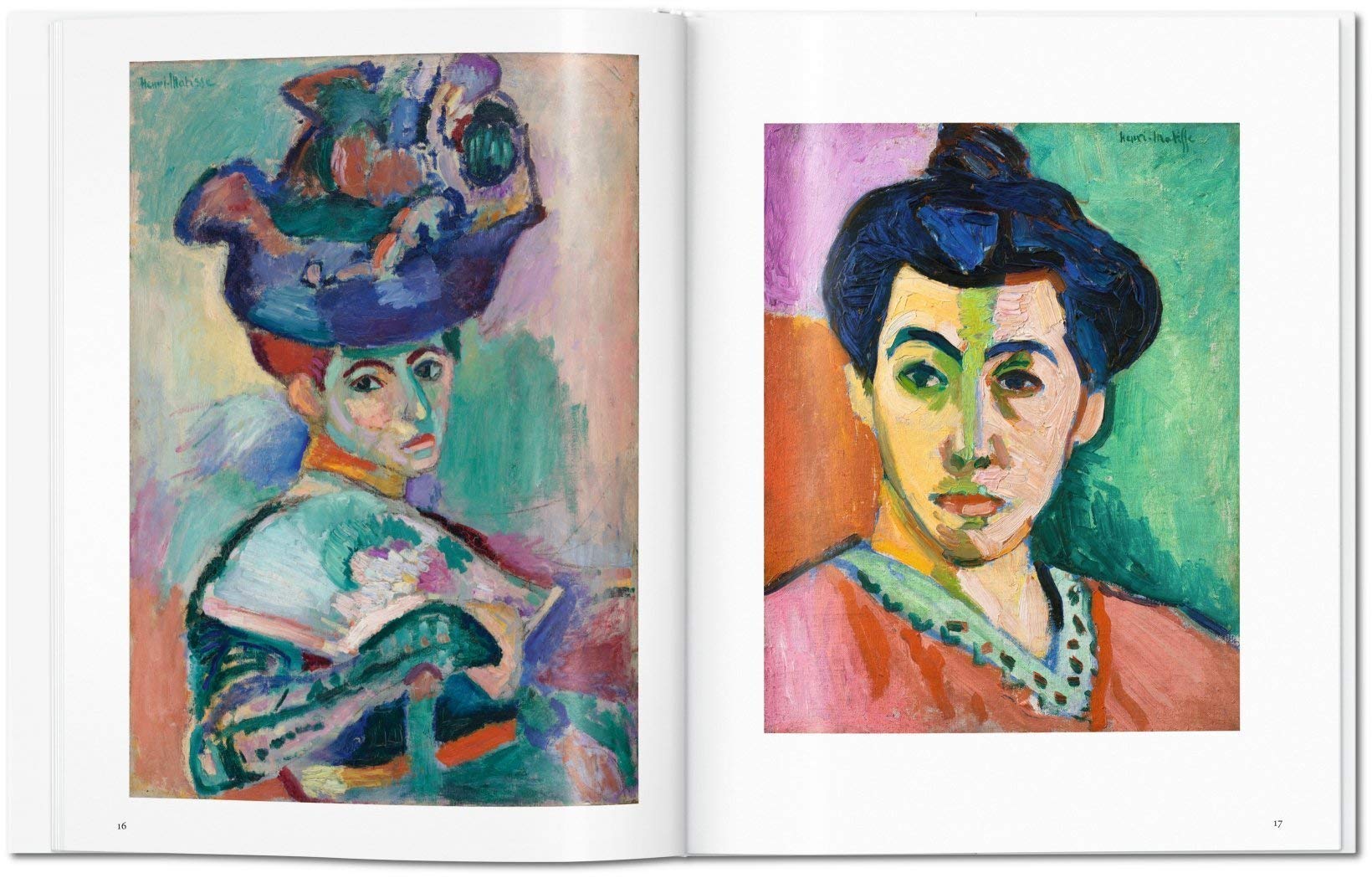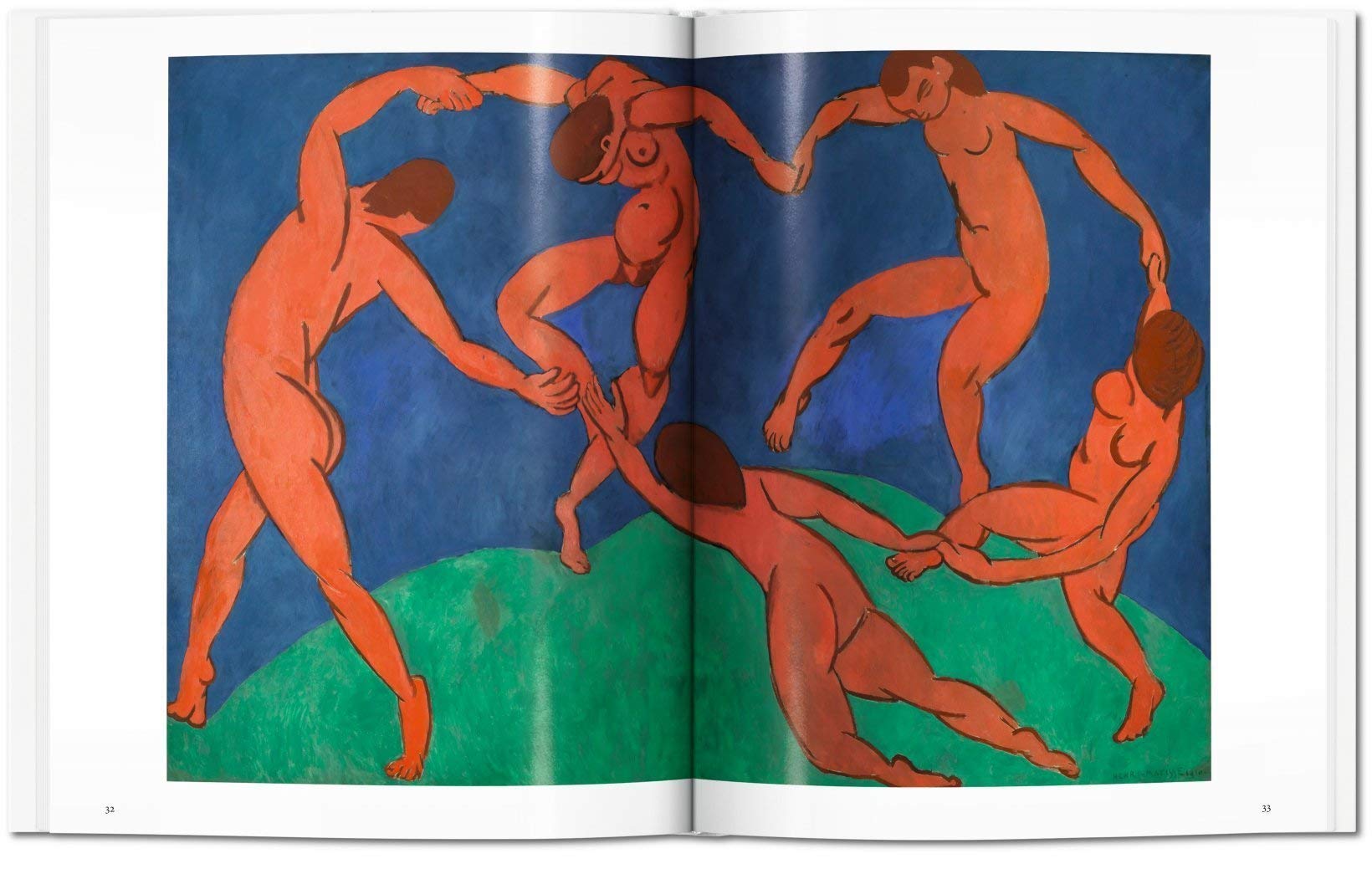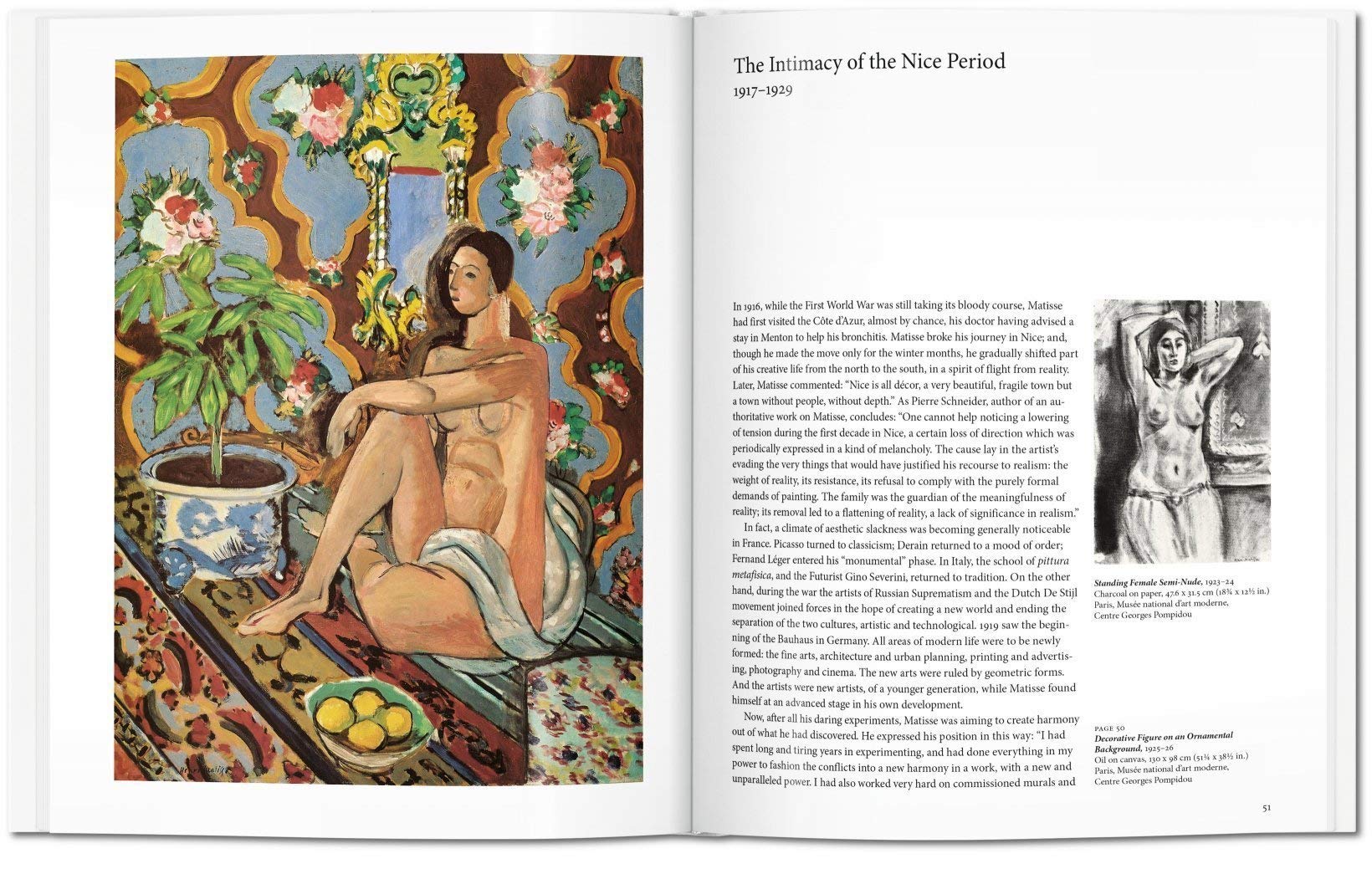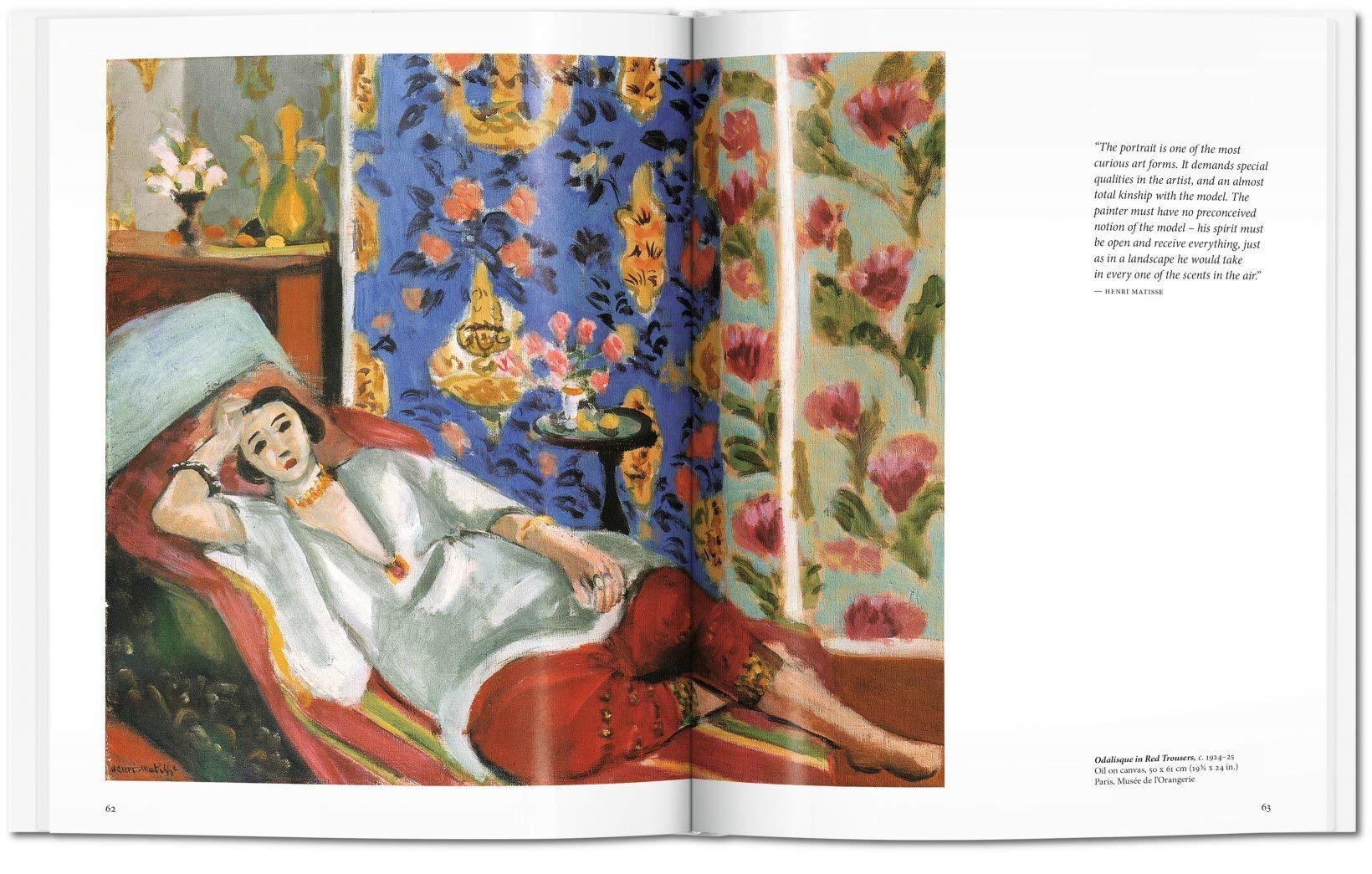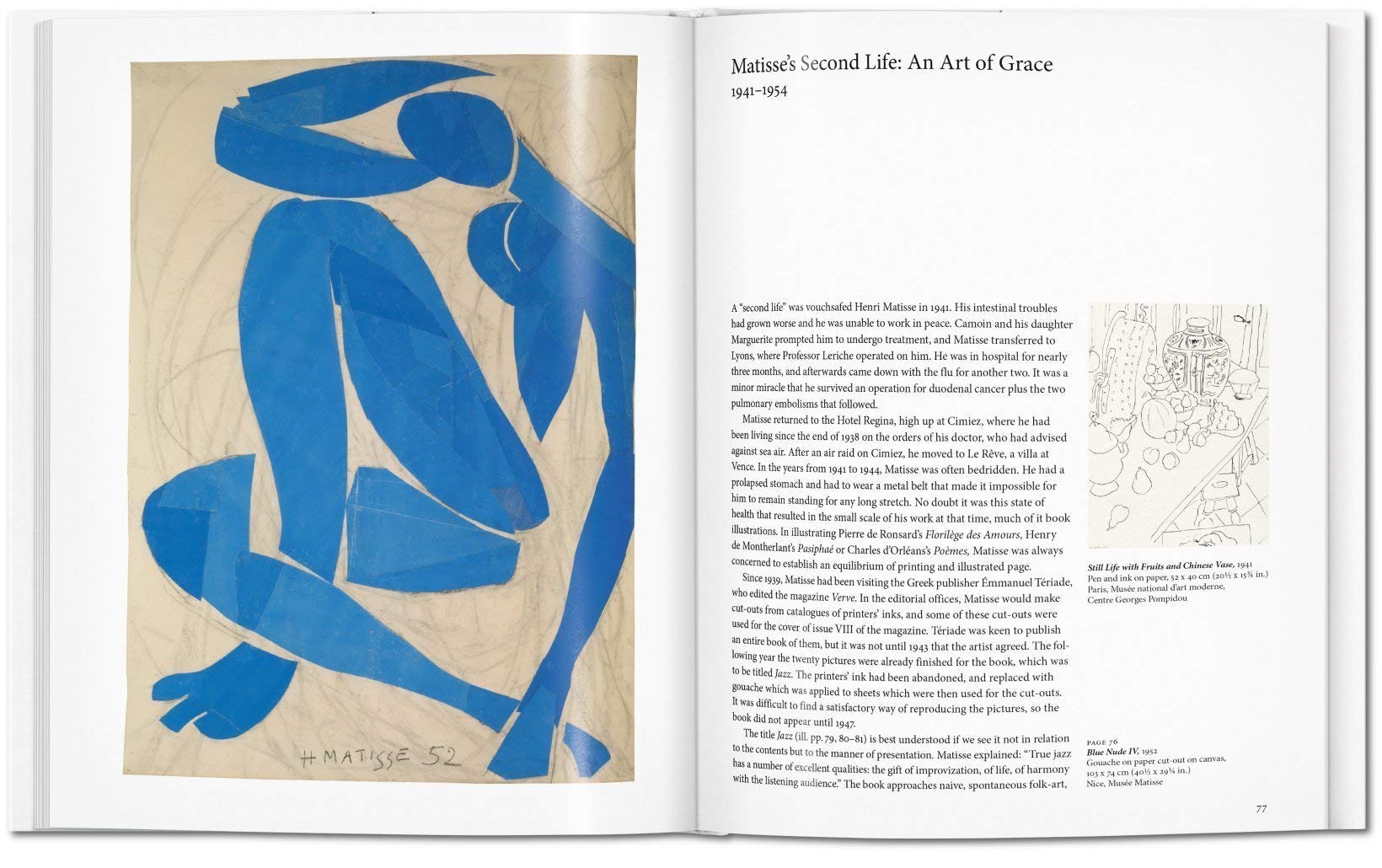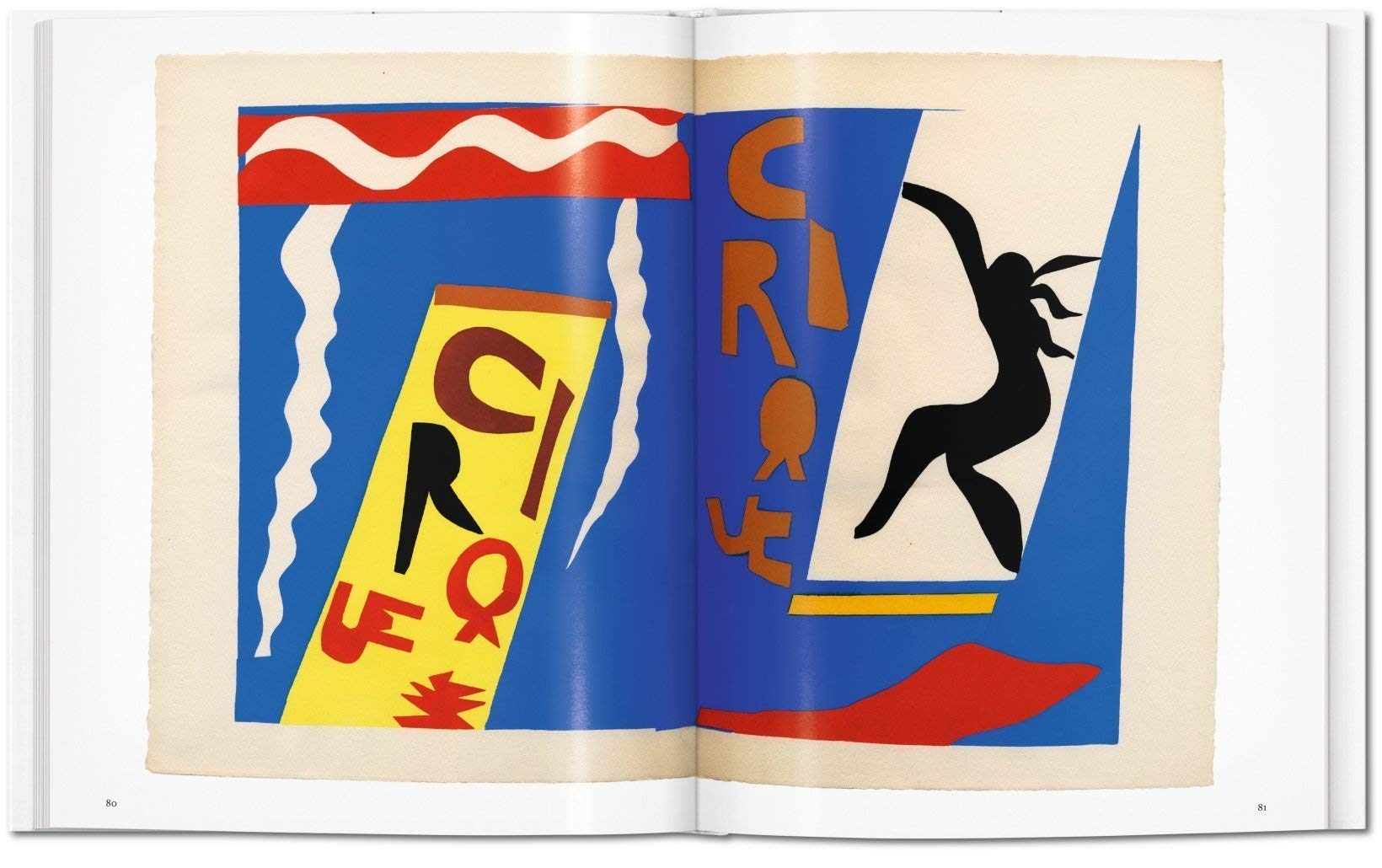 Book | Matisse (Basic Art Series)
The work of Henri Matisse (1869–1954) reflects an ongoing belief in the power of brilliant colors and simple forms. Though famed in particular for his paintings, Matisse also worked with drawing, sculpture, lithography, stained glass, and collage, developing his unique cut-out medium when old age left him unable to stand and paint.
Matisse's subjects were often conventional: nudes, portraits, and figures in landscapes, Oriental scenes, and interior views, but in his handling of bold color and fluid draftsmanship, he secured his place as a 20th-century master. It was Matisse's palette that particularly thrilled the modern imagination. With vivid blue, amethyst purple, egg-yolk yellow, and many shades beyond he liberated his work from a meticulous representation of reality and sought instead a "vital harmony," often referring to music as an inspiration or analogy for his work.
A comprehensive and informative source, this lavishly illustrated publication has been revised in close collaboration with the Matisse estate. Including preparatory studies, full-page reproductions, and enlarged details, discover the artist's adventurous path, from the chromatic brilliance of his Fauve period, right through to his invention of gouache cut-outs at the ripe age of 80. Each image has been reproduced with painstaking care to create a viewing experience worthy of the expressionist par excellence. The bard of color deserves no less.
Author: Volkmar Essers

8.3 in. wide x 10.2 in. high

Hardcover | 96 Pages
Orders ship within 1-3 business days from Texas.
Custom items will ship within 7-10 business days.
Orders typically take 2-5 days to be delivered once shipped.
Tracking information is provided via email from hi.there@sonofasailor.co upon shipment of your order.
Yes! Son of a Sailor accepts returns on most new, unused items within 14 days of delivery for store credit. Please note that shipping is not refundable.
If you would like to return an item, please contact us with your order number and details about the product you would like to return. We will respond quickly with instructions for how to return items from your order.
Sales are final on: all custom items, sale items, all apothecary, consumable goods, and any items marked "final sale." 
Take a look at our full return policy here.
Share
We find the good stuff! Son of a Sailor picks fun finds of merchandise to compliment our jewelry and supply lines.
It's all in the details. Our design forward mission extends into the merchandise we carry in store.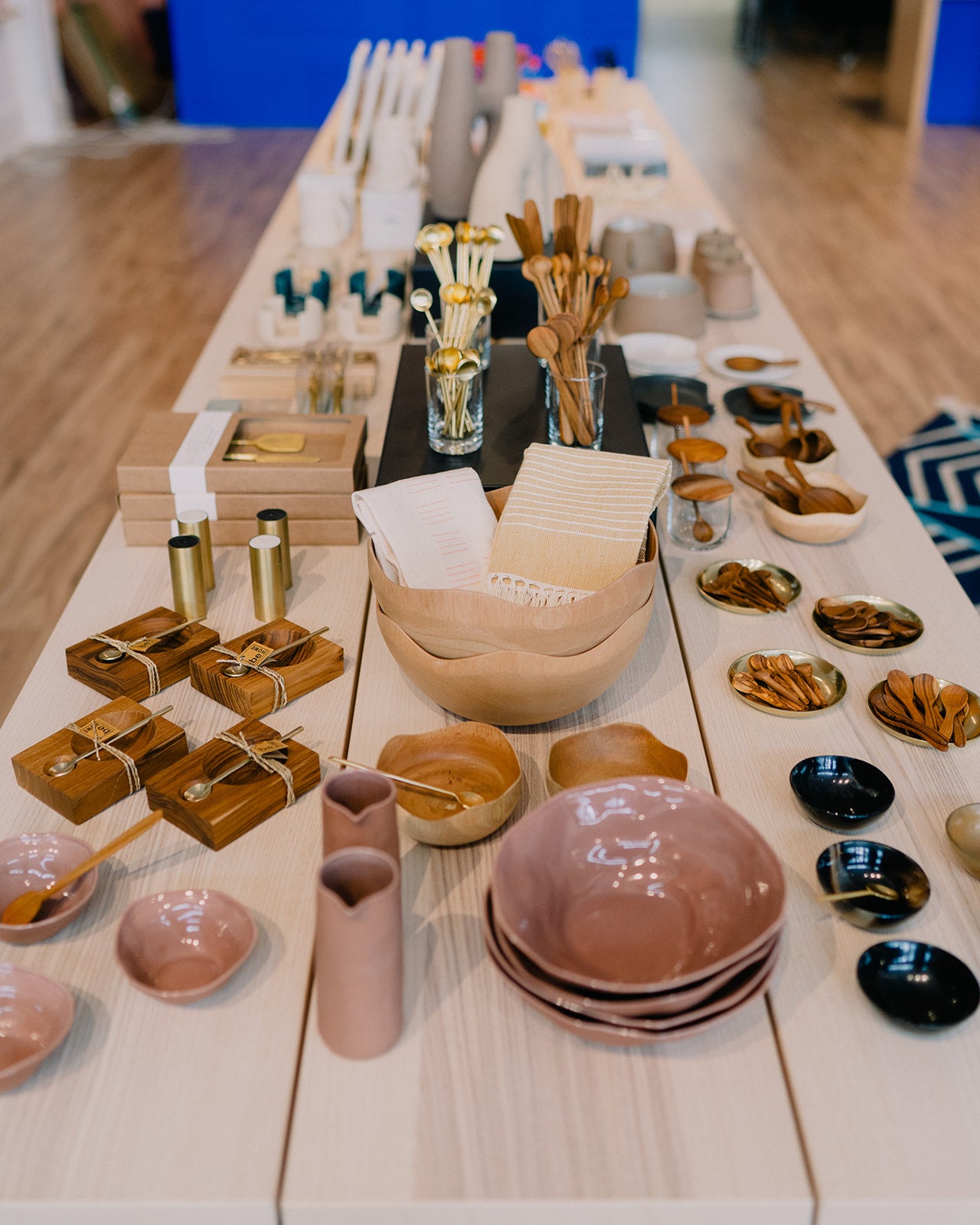 Bring happiness to life's daily necessities.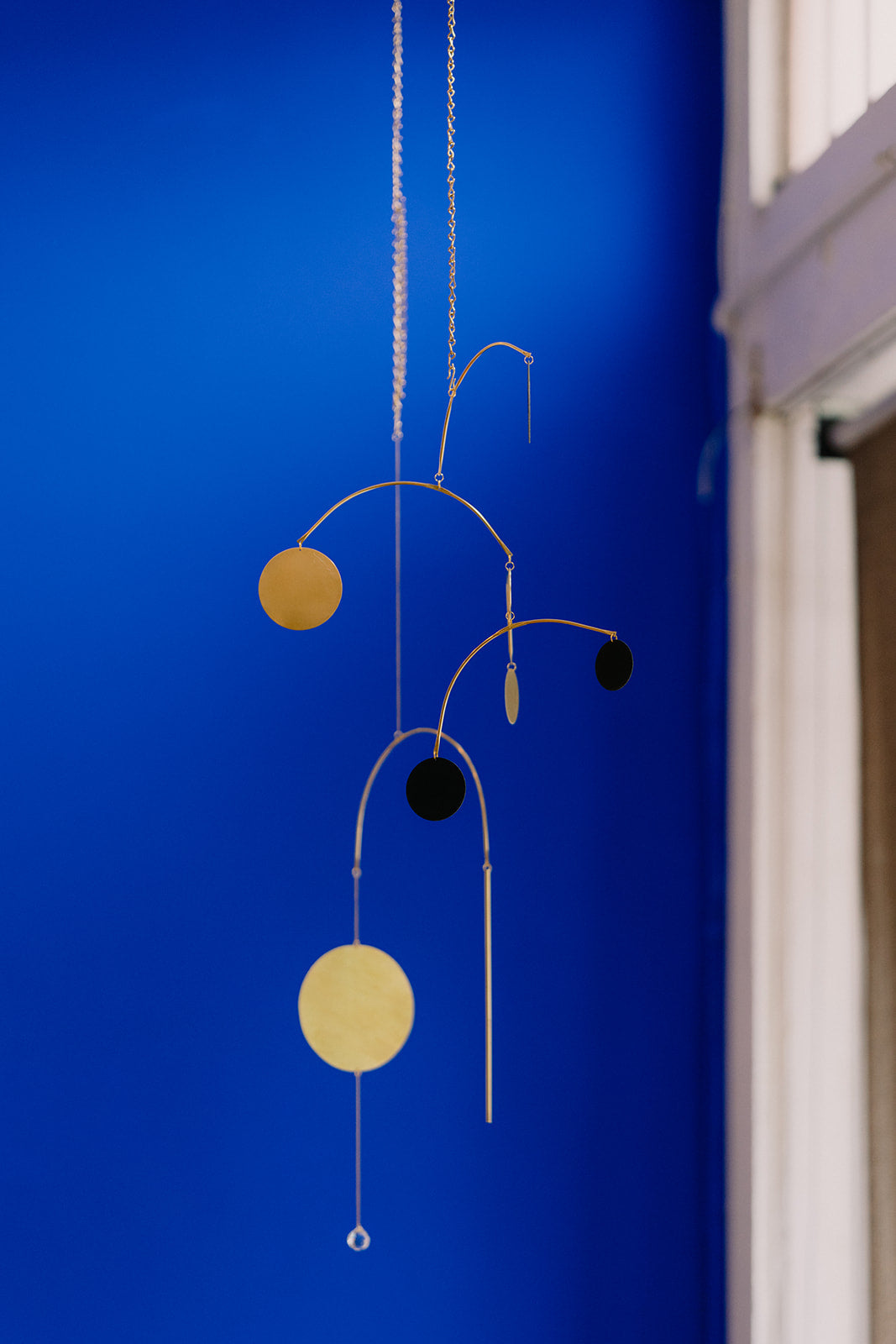 billy + jess
In 2011, Billy + Jessica launched Son of a Sailor out of their East Austin home. Before they were even married, they knew they wanted to join forces creatively. Over a decade later, Son of a Sailor has become a staple Central Texas brand with two brick & mortar locations. Get to know the hands behind the goods.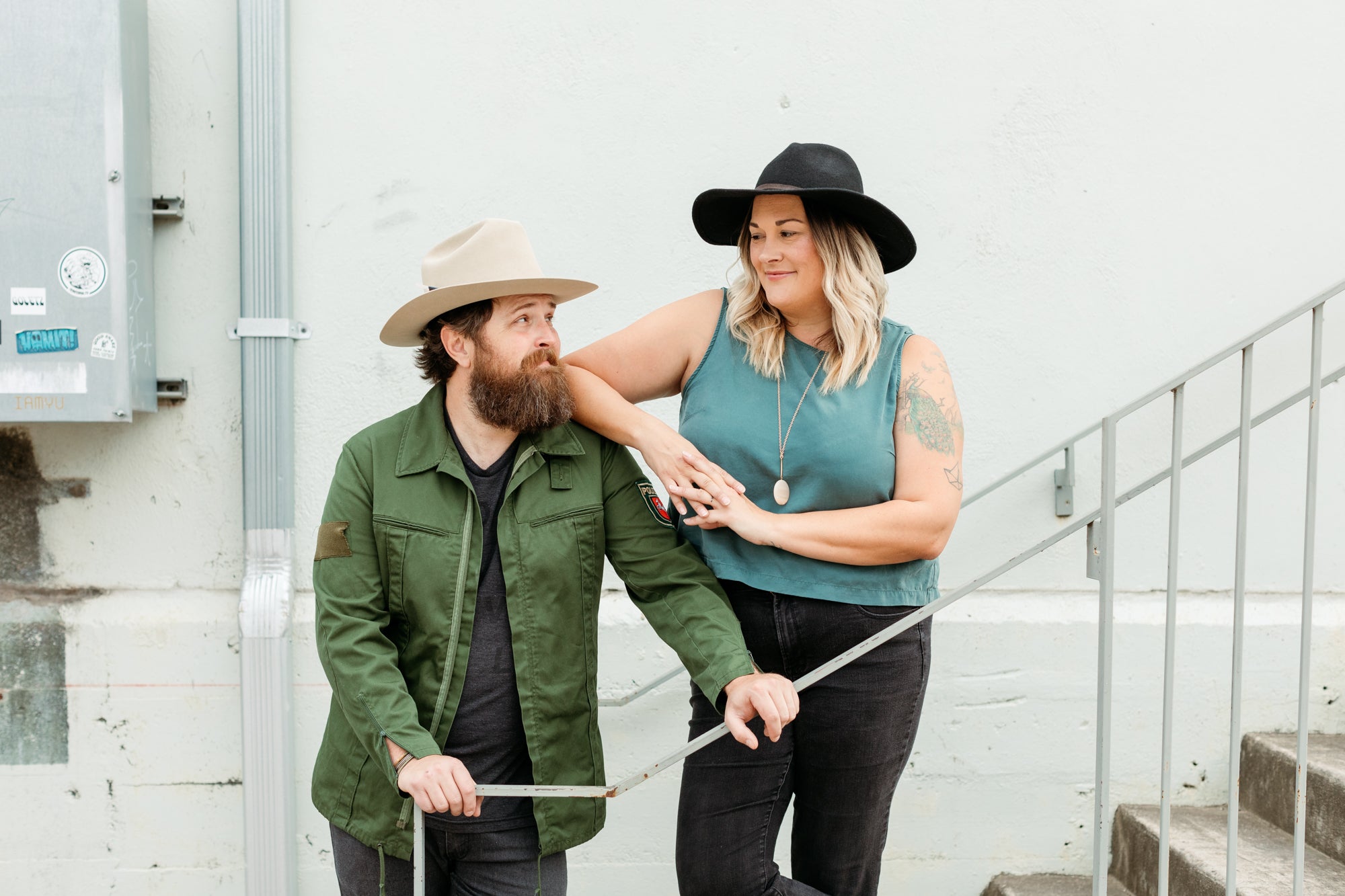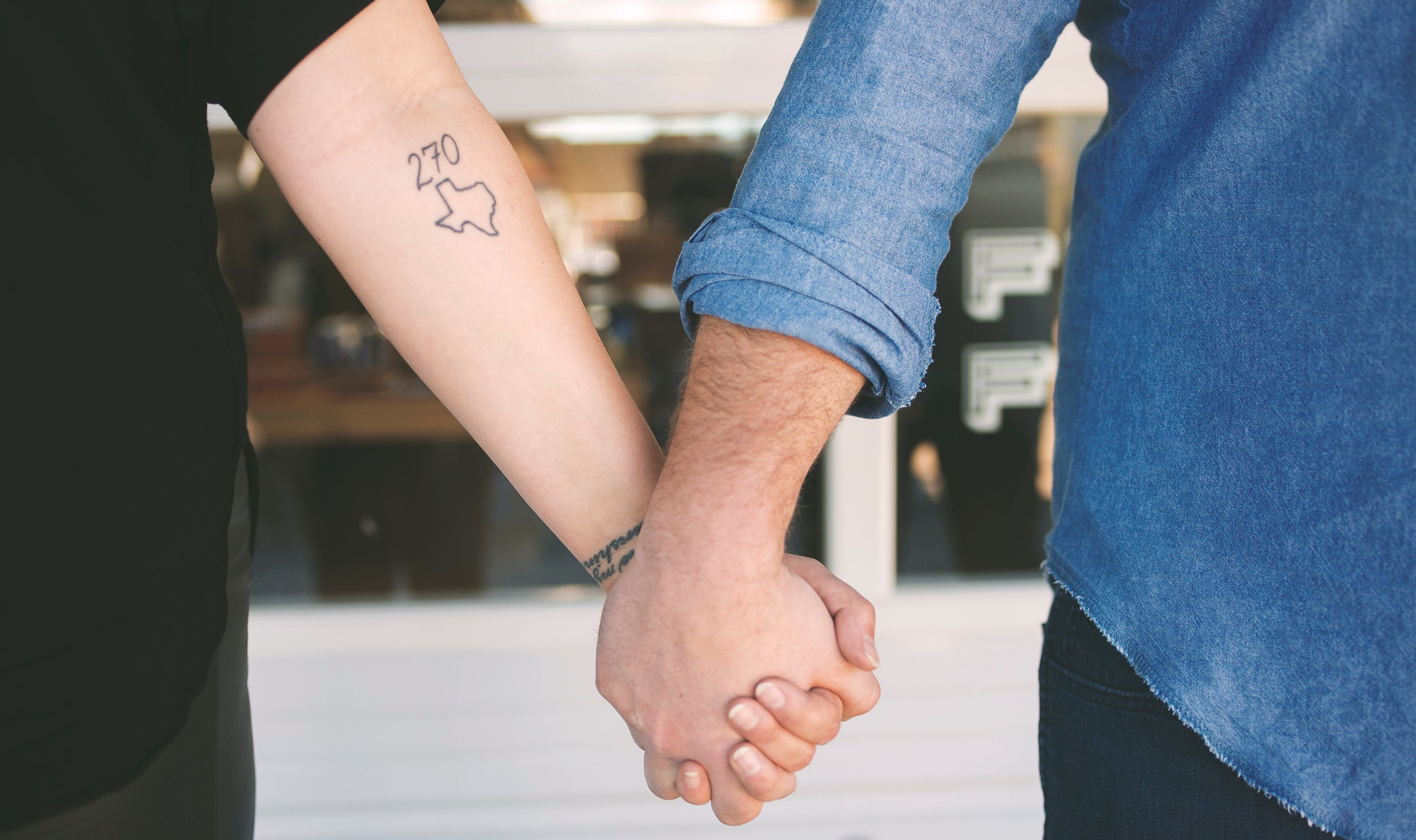 deep in the heart of texas
While Jess was born in Texas, Billy "got here as fast as he could" as they say. Each having moved around the country more than their fair share, Billy and Jess met in San Francisco, and before too long Billy brought Jess back home.
A graphic designer and screenprinter by trade, Billy's work takes on organic forms while Jessica's background in fine art photography gives her a strong eye for framing, precision and composition. Son of a Sailor was born out of their shared love of thoughtful design and the ways it can spark joy in the lives of others.
Carefully Curated
With the belief that a rising tide raises all ships, they work hard to preserve the art of the handmade. Much of the inspiration behind Son of a Sailor's products comes from the application of color, pattern and geometry to materials with a rich history and story.
In our shop, you'll find jewelry and lifestyle goods ranging from beaded earrings and bracelets to painted keychains, playful home goods and men's leather accessories—all of which are designed with the intent of bringing happiness to life's daily necessities.