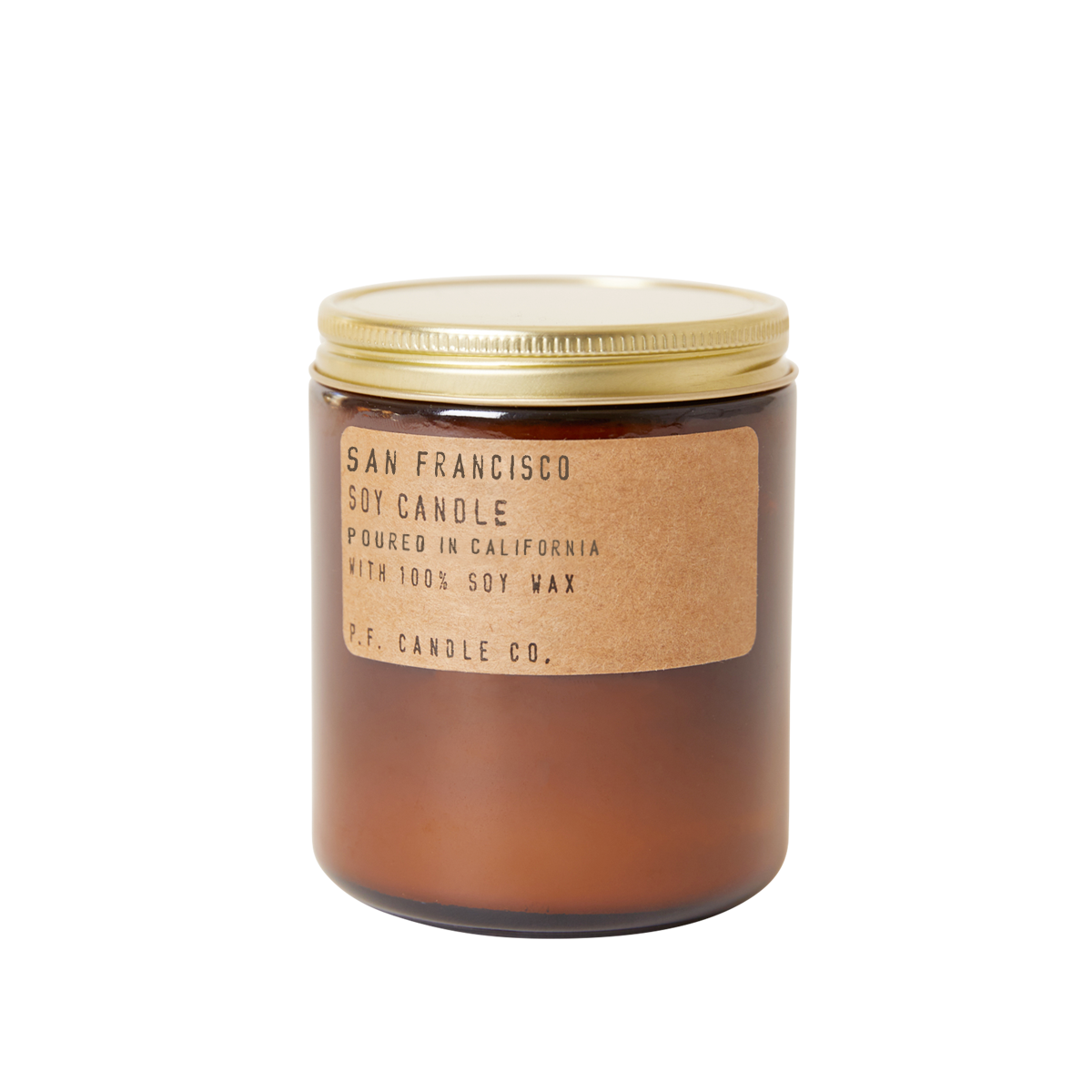 Soy Candle | San Francisco
Notes of old-growth redwoods, cypress leaf, dewy oakmoss.
7.5 oz candle measures 2.75 in. diameter x 3.75 in. high

Burn Time: 40+ hours

Materials: Domestically grown soy wax, fine fragrance oils and cotton-core wicks hand-poured into an amber glass jar with a twist on brass lid.
For best burning results, we recommend burning for 3-4 hours at a time. Allow the melted wax to reach the edges of the jar to prevent the wax from building up and "tunneling". Never leave a candle burning unattended or within reach of a draft, pets, or small children. Allow candle to cool completely before handling.
Share