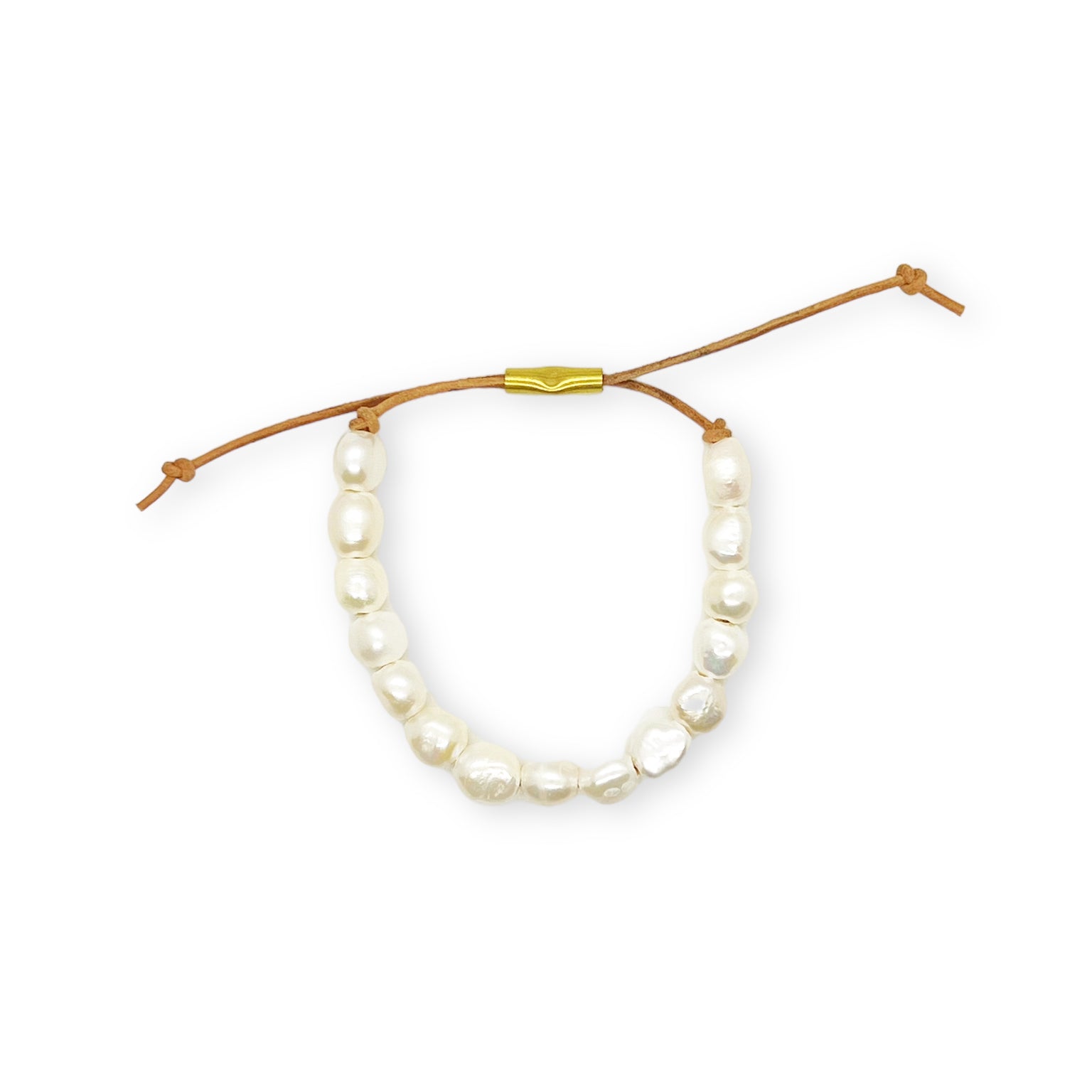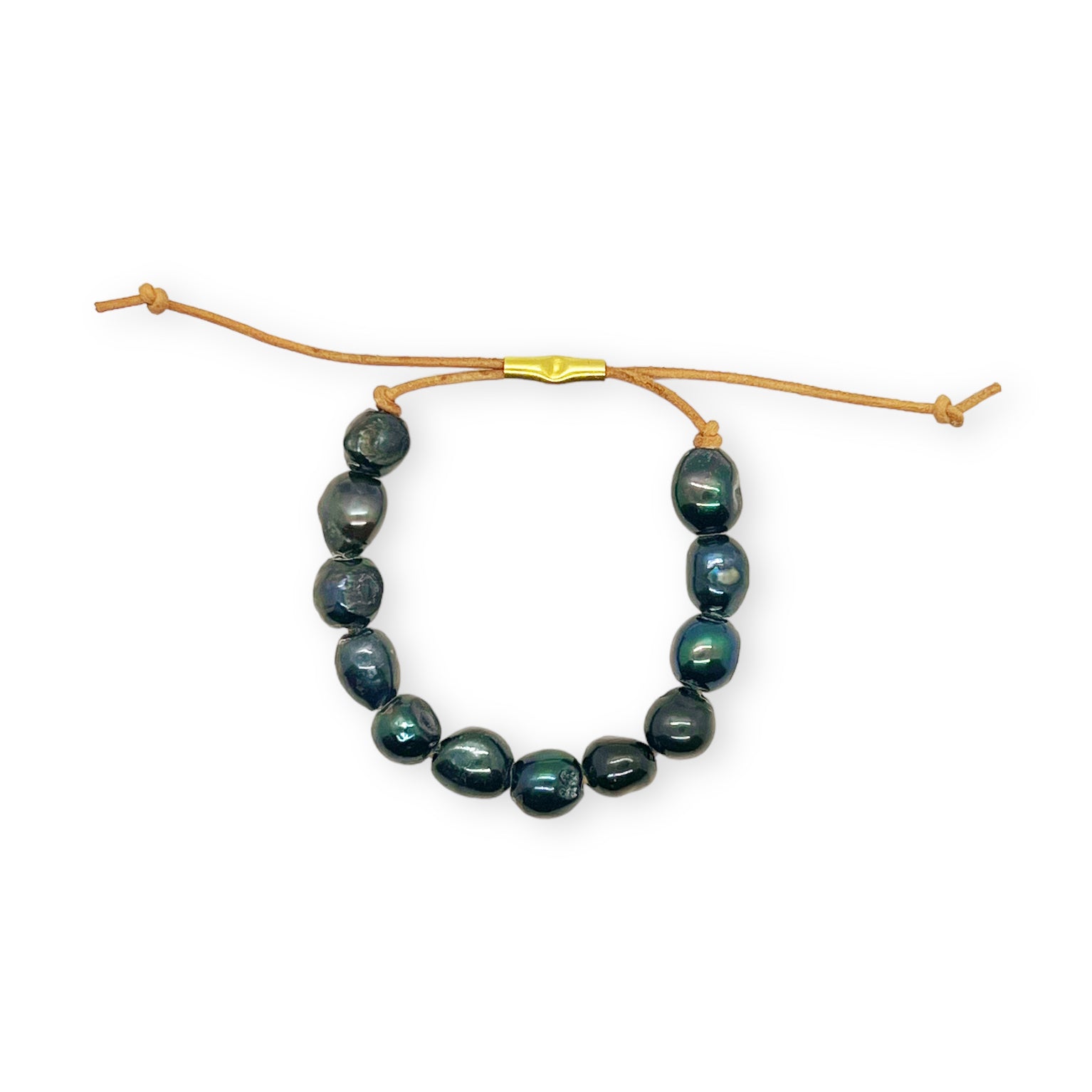 Introducing the Perla Men's Bracelet: Redefine your wrist game with a touch of rugged elegance. Crafted by our dynamic husband and wife design duo right in the heart of Texas, this masterpiece echoes the essence of authentic craftsmanship and contemporary style.

Elevate your wristwear with the Perla Men's Bracelet – a fusion of rugged charm and curated sophistication. Each piece is meticulously handcrafted in our Texas studio, where passion and precision intertwine.

Meet your wrist's new best friend – the Perla Men's Bracelet. Adorned with large freshwater pearls available in classic white or daring black, this leather bracelet is a testament to bold confidence. Carefully selected for their natural allure, these pearls epitomize the contemporary gentleman's seamless blend of tradition and contemporary flair.

Adjustability meets adaptability with the Perla Bracelet, ranging from 6 to 10 inches – a versatile piece that effortlessly transitions from snug fit to relaxed charm. Whether you're dressing up for a formal affair or adding a refined edge to your everyday look, this bracelet embraces every facet of your lifestyle.

Finished with solid brass findings, this bracelet encapsulates an aesthetic that whispers tales of urban exploration and creative synergy. Redefine your wrist narrative with this captivating addition to our men's jewelry collection.
6-10 in. total adjustable length

Materials: freshwater pearl, veg-tan leather cord, solid brass findings.
Brass will tarnish with time and exposure to the elements, but may be polished to restore shine.

Jewelry should be removed before swimming or showering to help maintain condition.
Share