Son of a Sailor's men's jewelry is all about standing out from the crowd. From eye-catching necklaces to sleek bracelets, the collection offers a range of options to suit your individual taste and fashion preferences. Each piece is meticulously crafted using premium materials, ensuring durability and timeless style that lasts.
As with all of our Son of Sailor jewelry, our men's jewelry is made with care and attention to detail right here in our Texas studio.
New Perla Men's Jewelry
Available in black or white freshwater pearls, this necklace and bracelet team up for a trendy addition to any dapper gentleman's wardrobe. Chunky pearls are strung on leather for a rustic tinge, and add a super cool flair to your fit. The Perla Men's bracelet is adjustable with a sliding clasp for maximum versatility, and the Perla Men's necklace is available in 20 and 24 inch lengths for just the right fit.
Shirin Bracelets
The Men's Shirin Bracelets, in Gemstone or Greek Ceramic are some of our most popular men's items and it's easy to see why.  We start with leather cord and string on either Greek ceramic beads or tumbled gemstone beads, finishing with solid brass or 14k gold-filled findings.  The gemstones we use are mesmerizing to view and are associated with a number of inspiring and meaningful qualities.  Amazonite is known for inspiring quiet courage and peace. Labradorite is long regarded as a symbol of transformation and self-discovery. Sunstone is said to instill confidence and attract success. Tiger's Eye is a symbol of tiger-like focus on one's goals. Dalmation Jasper with it's unique speckled appearance is said to embody a child-like joy.  Each Shirin bracelet is adjustable for a unisexy fit and looks terrific worn alone or paired with other pieces.
Ada Bracelet
The Ada bracelet also uses Greek ceramic beads in a longer, thinner shape than the Shirin.  The Ada bracelets are available with either 14k gold-filled findings that resist tarnish for a lifetime, or with sold brass findings that develop a gorgeous patina over time.
Mesa Bracelet
Our Mesa bracelet is made with our exquisite Japanese glass beads.  Identical Mesa bracelets are available in both slightly larger men's and slightly smaller women's sizes. Mesa is meant to be the step between the delicate Irena bracelet and the chunkier Shirin.  Available in five gorgeous colors, the Mesa features either brass or 14k gold-filled findings on an adjustable leather cord.
Jezebel Collection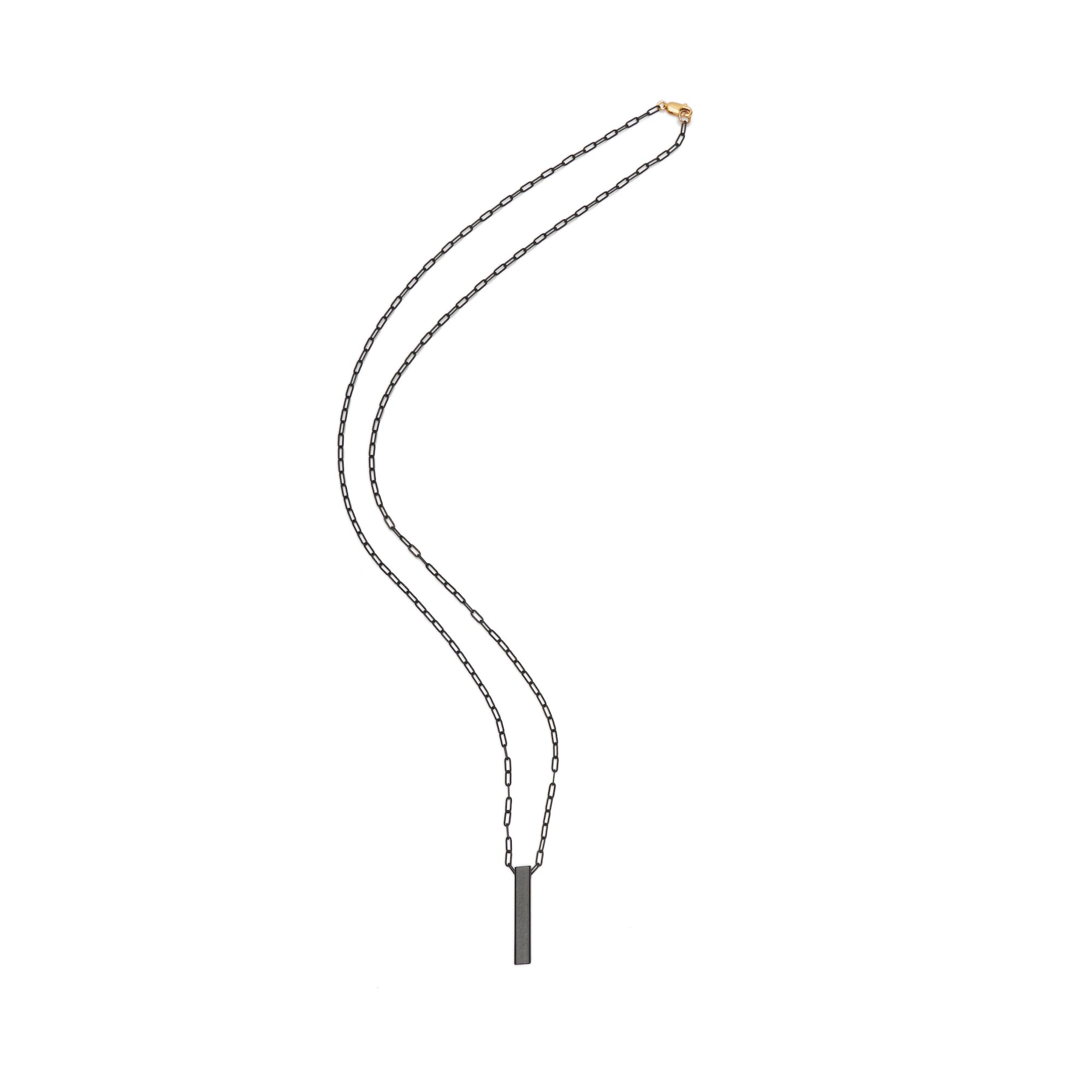 If beads aren't your style, the Jezebel collection of men's chain jewelry might be what you're looking for.  The Jezebel bracelet is available in either a black matte steel with a 14k gold-filled closure or in sturdy, classic solid brass.  Either bracelet is a sharp addition to any man's look.  The Jezebel necklace is 26 inches long in black matte steel with either a solid brass or black steel pendant.  All Jezebel chains are made by our small team in our Texas studio.
Whether the steel chain or gemstone beads and leather are more your speed, we have the perfect pieces to show off your style.